Bagworm Light
floor stand light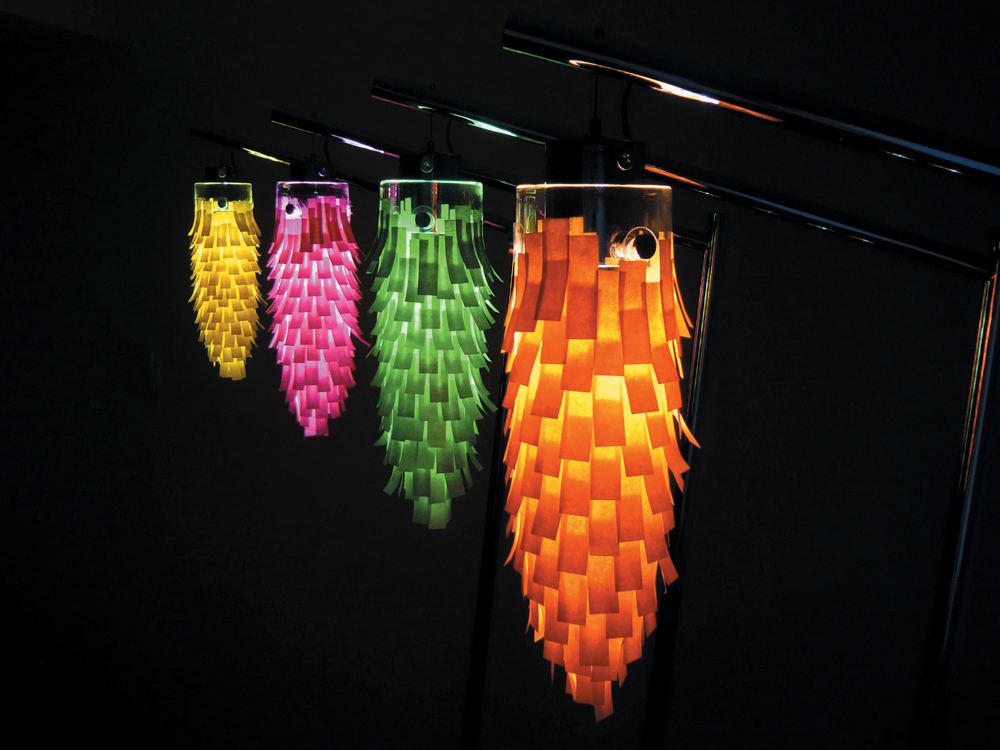 Post-It becomes a lampshade, just like bagworm making its bag with leaves and twigs around them.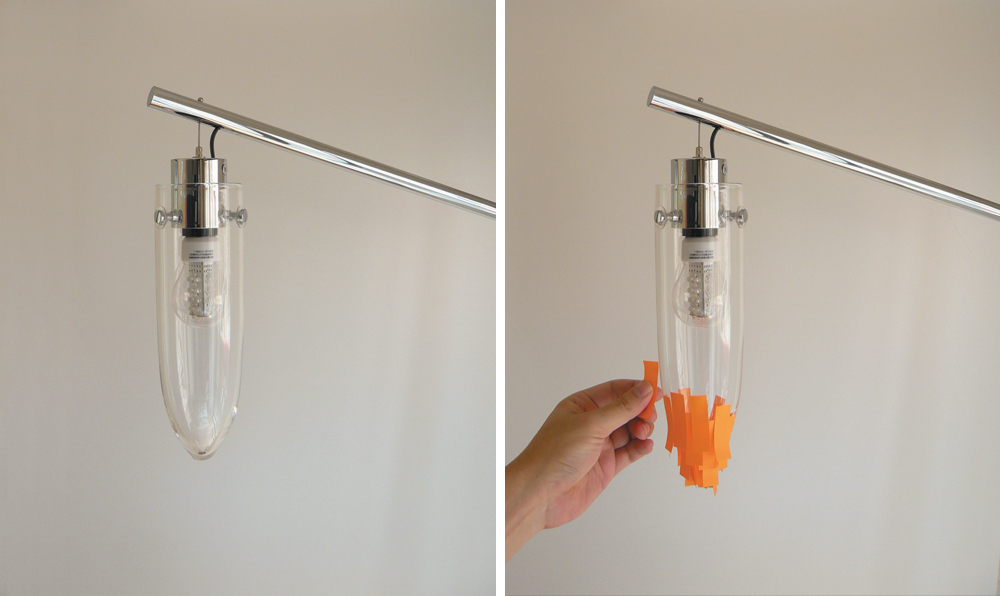 Make lampshade by attaching Post-It on the clear glass cover freely.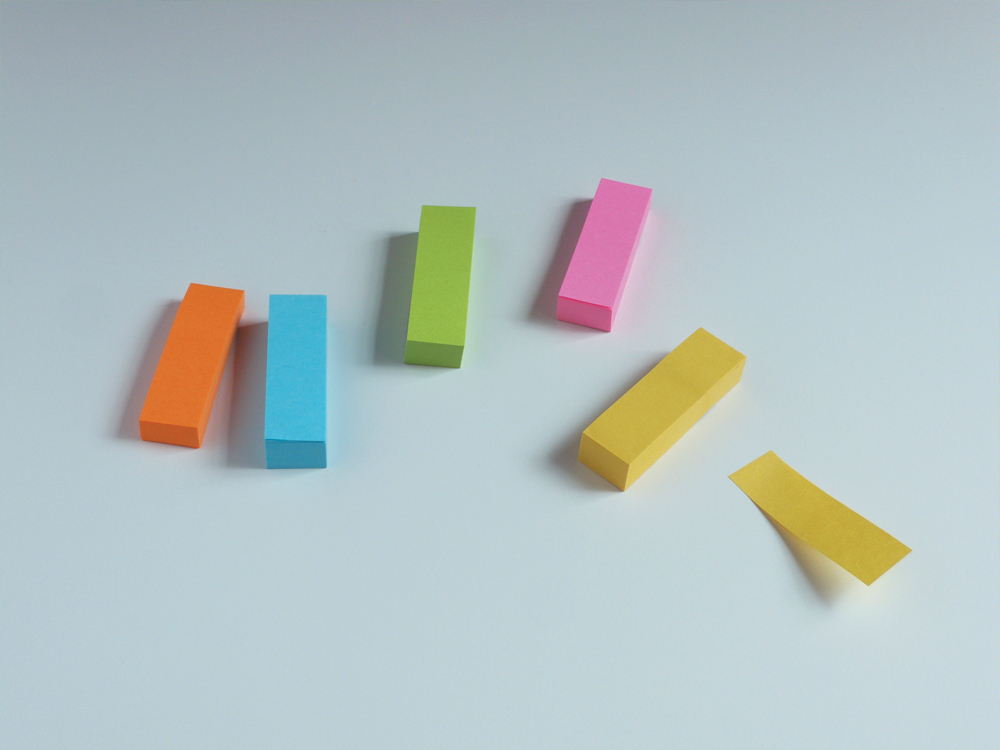 Choose Post-It from commercially available products.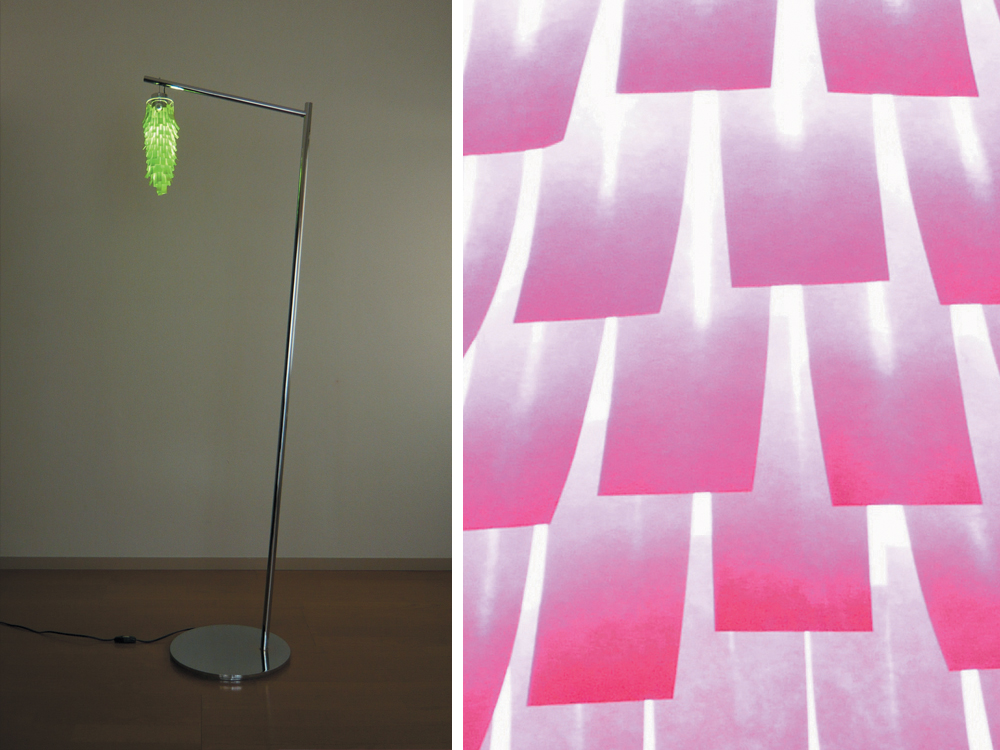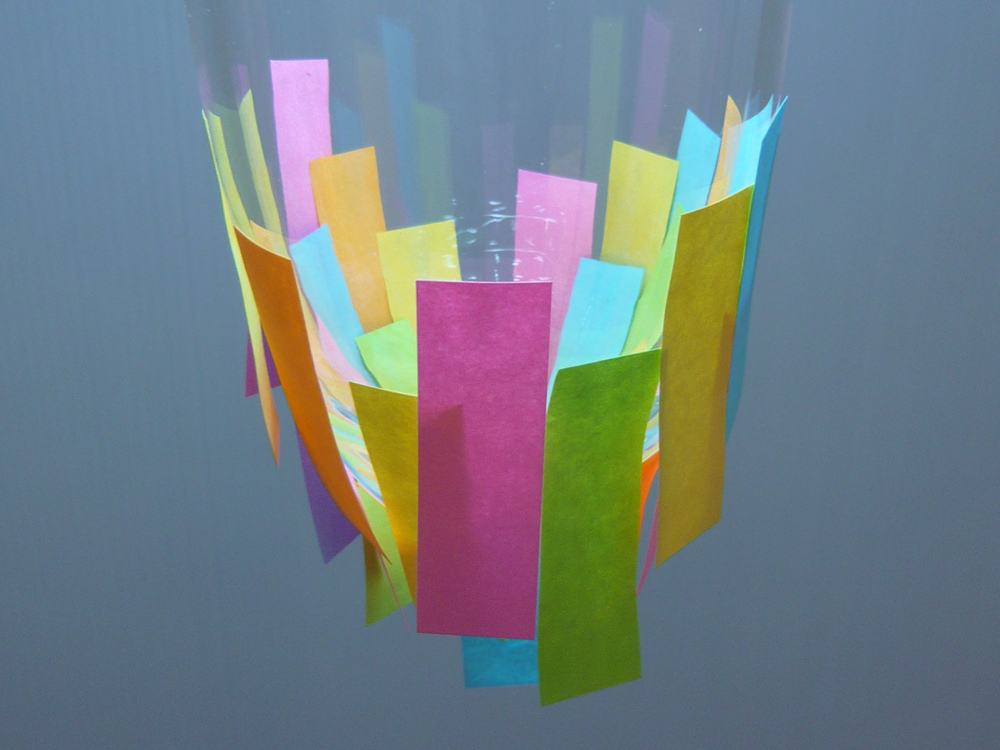 When I was a student of primary school, we put a naked bagworm into a box filled with many small cut papers in a science class. Then the bagworm made his bag from papers around him, without some leaves or twigs. This memory has revived in me and used their "substitute" behavior for my work as concept.
size : W500xD350xH1710
materials : chromium plating steel, glass, Post-It