Eternal
chair
The stone chair marking passage of time toward fate of decaying, and deny "eternity".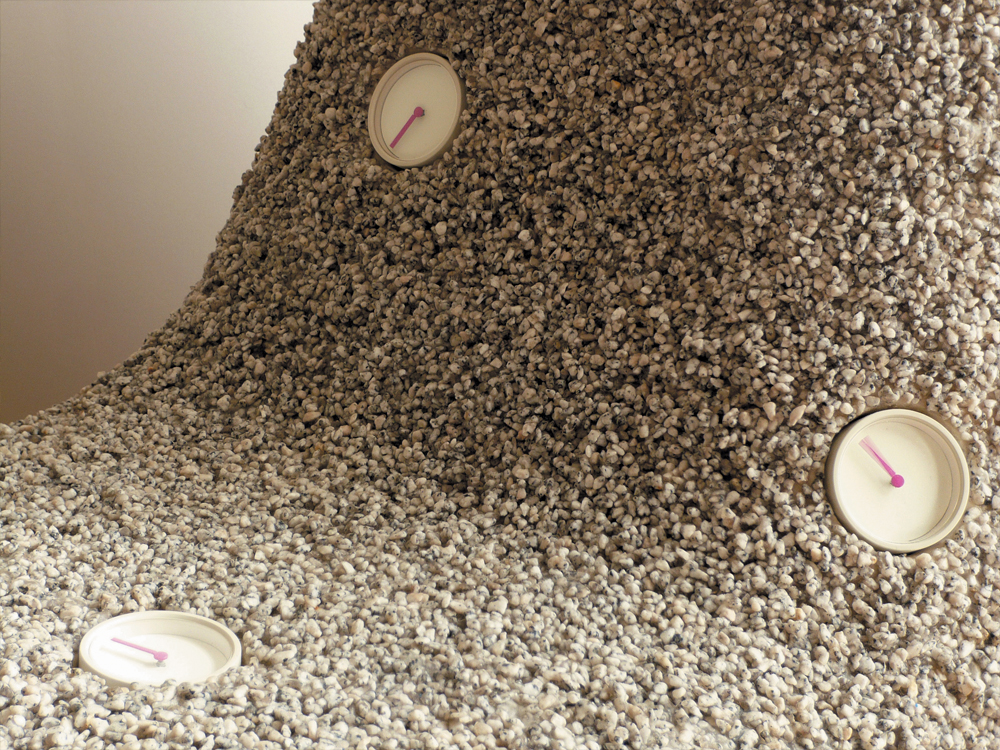 16 clocks are embedded in the granite seat, its motions and sounds are decoration of this chair. It also suggest that we can never escape from passage of time.
Motions and sounds of second hands.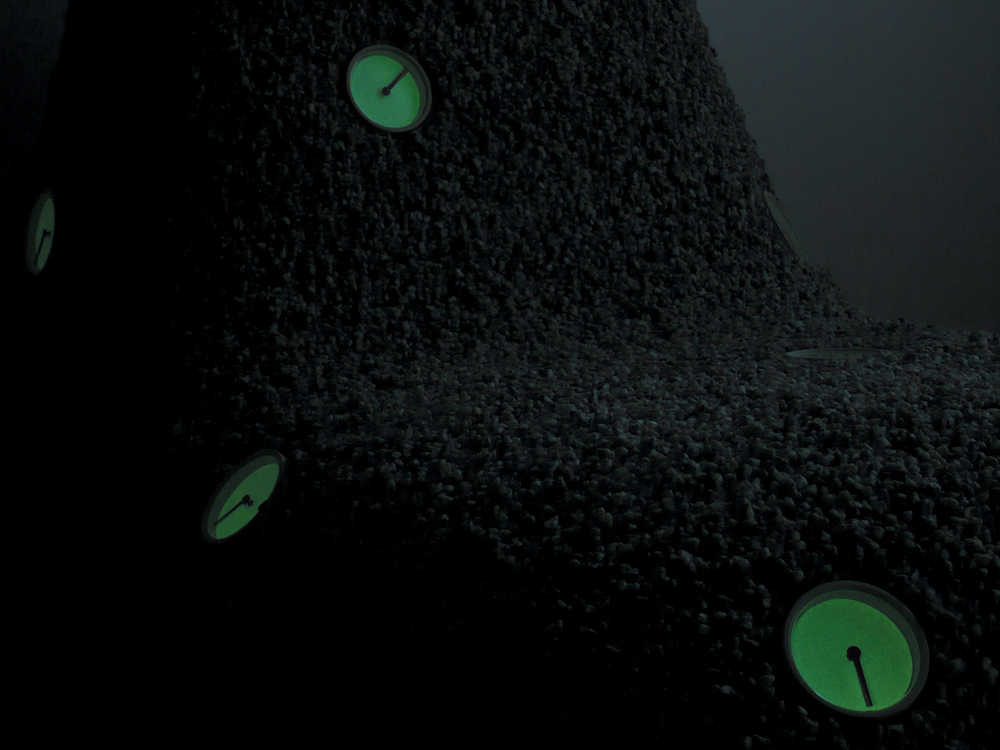 Dials of clocks gleams by luminous paint in dark plase.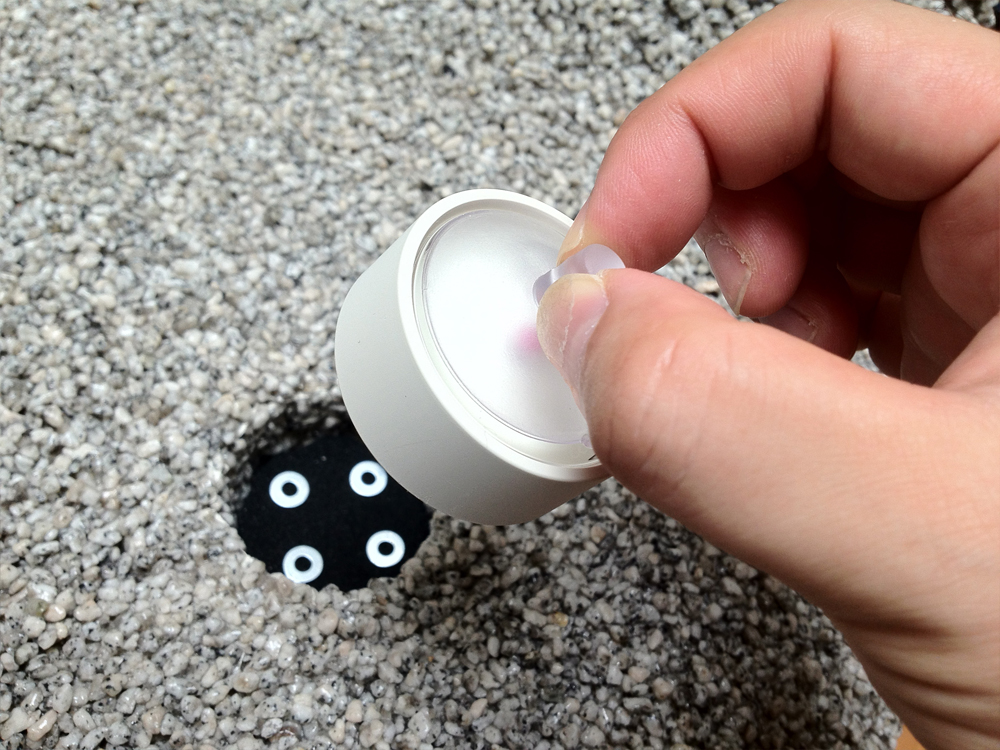 Remove clocks by sucking disk for changing batteries.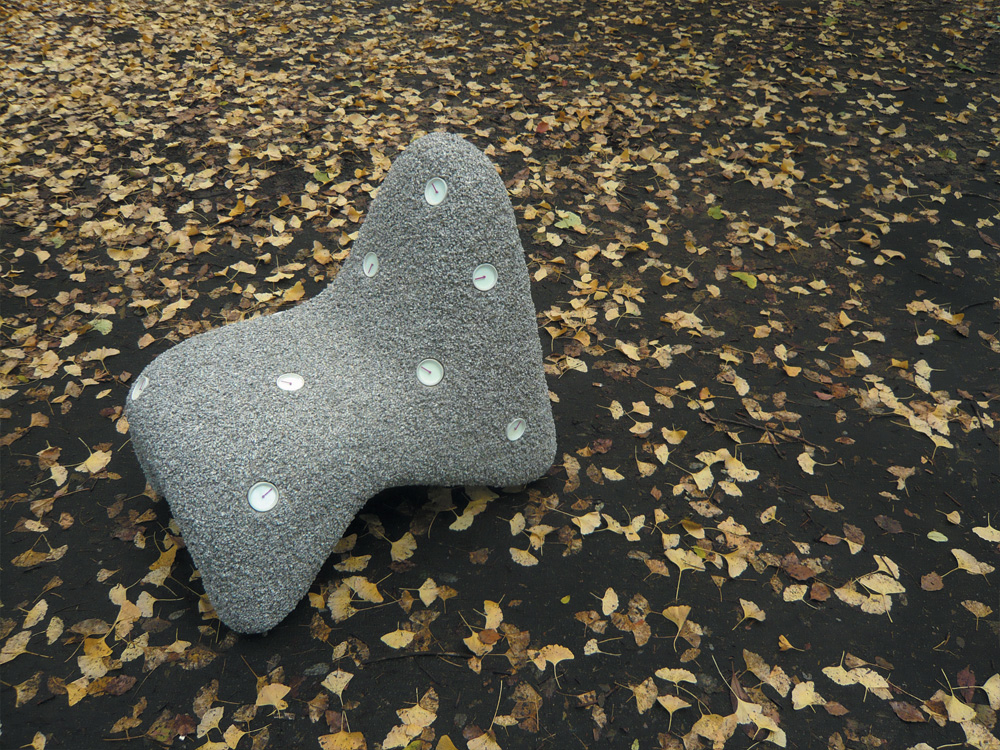 When the Tohoku Earthquake (Japan,2011) happened, I realized that "the earth", a great support of us, is not immortal, it always has possibility of shake and collapse. This is applicable to dikes and power plants, we had suffered immense damage because of overconfidence of safty, I think. This stone chair is a metaphor of the earth, and a symbol of all pretend eternity things. Clocks keep on ticking and warning overconfidence about objects by showing "passage", and toward "the moment" that abrupt inevitable accident will happen.
size : W520xD740xH750 (SH390)
materials : granites, epoxy resin, polystyrene, clocks