study garage INAZUMA
cram school / proposal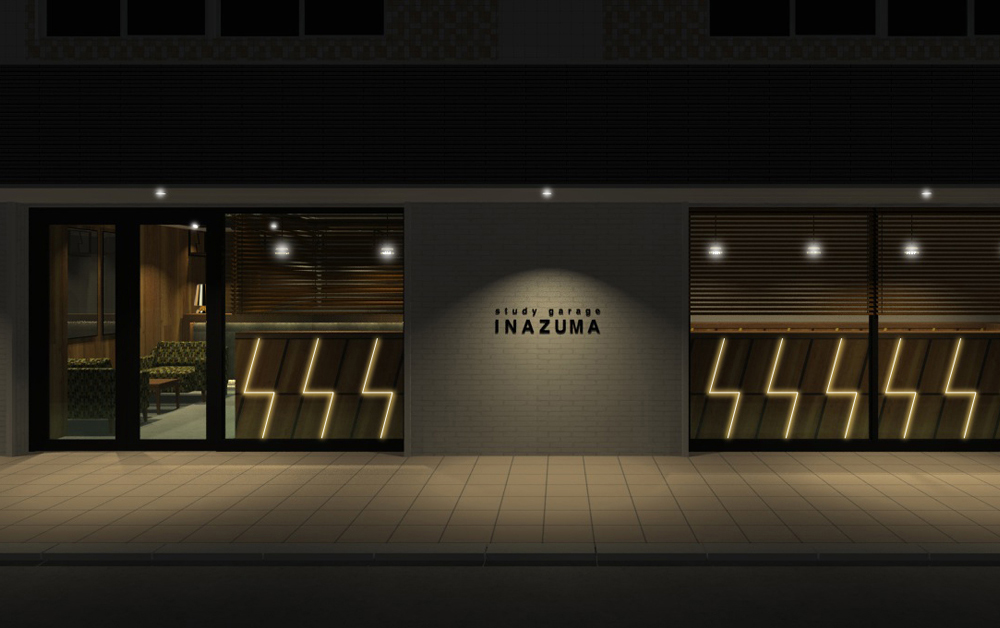 This is the cram school "study garage INAZUMA". Based on the request of "a cram school like a cafe", we used brick tiles, mortar, wood, iron, etc., and decorated each part with the symbol of the facility name "Inazuma". For example, this is installed as indirect lighting on the glass part of the facade.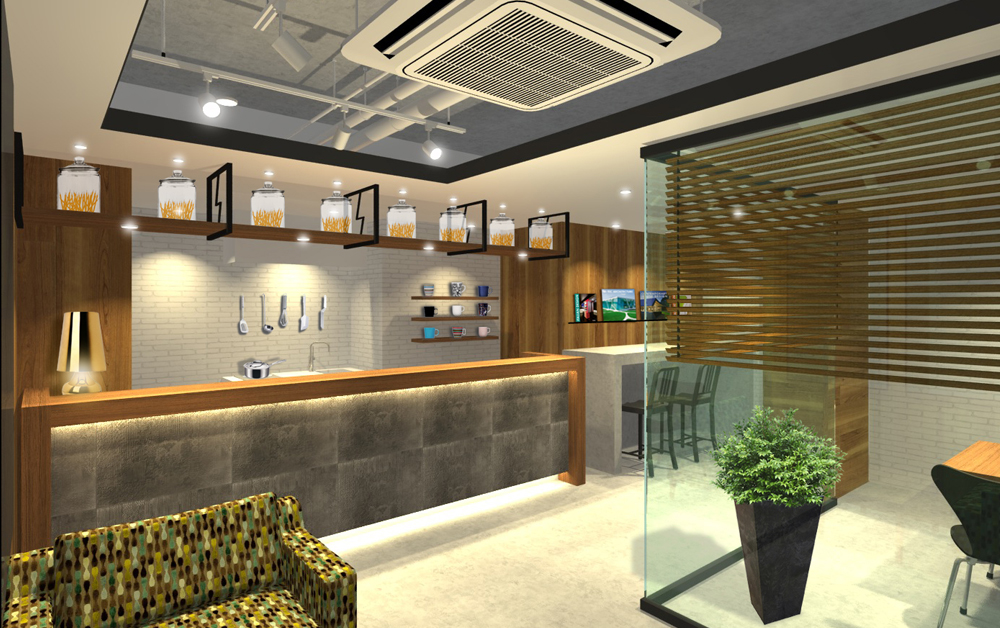 The entrance is dotted with elements reminiscent of a cafe, such as a bar counter, mini-kitchen, and mugs. Inside the glass jar at the top is a pencil that looks like pasta.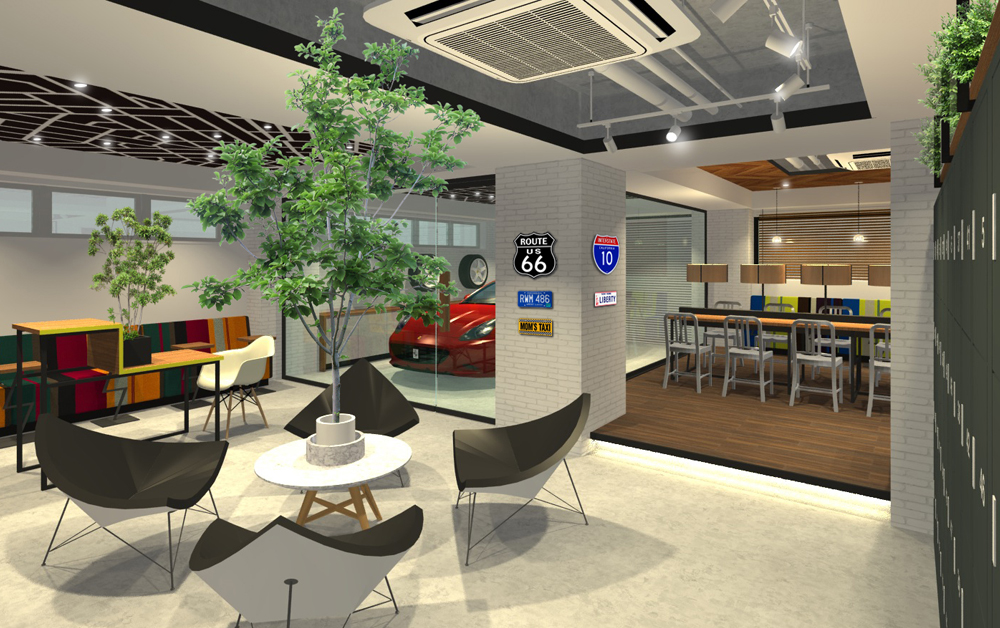 For learning, each student has a tablet and earphones and sits in a seat of their choice. Map graphics and signs on the ceiling, Ferraris in the built-in garage, etc. express the "road" (to the future, to the goal).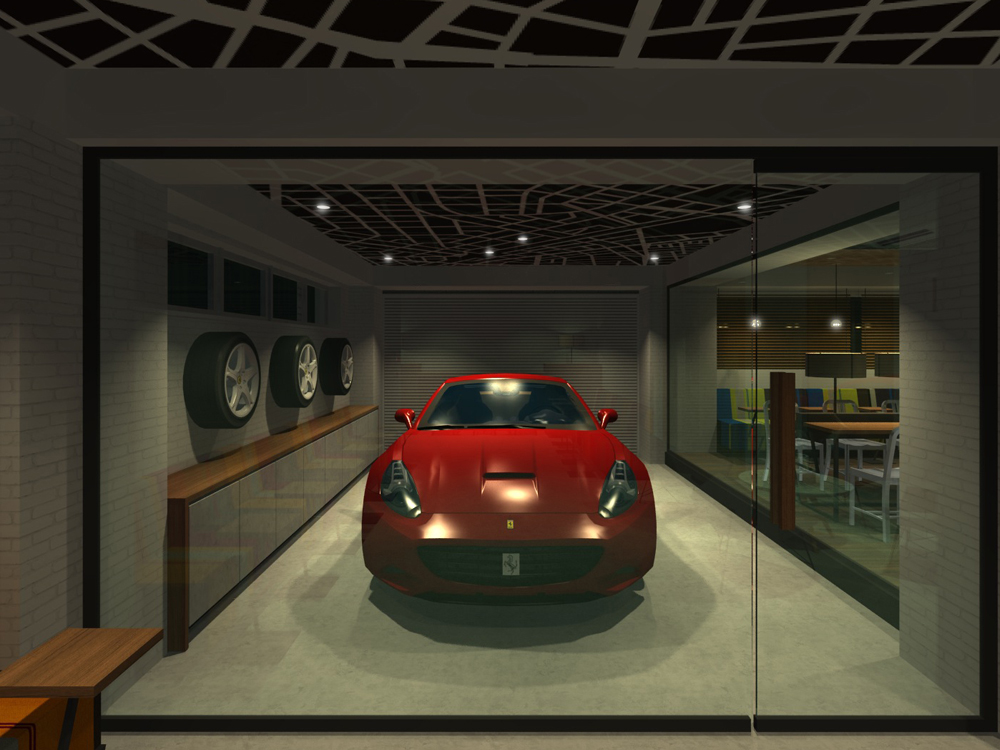 Built-in-garage.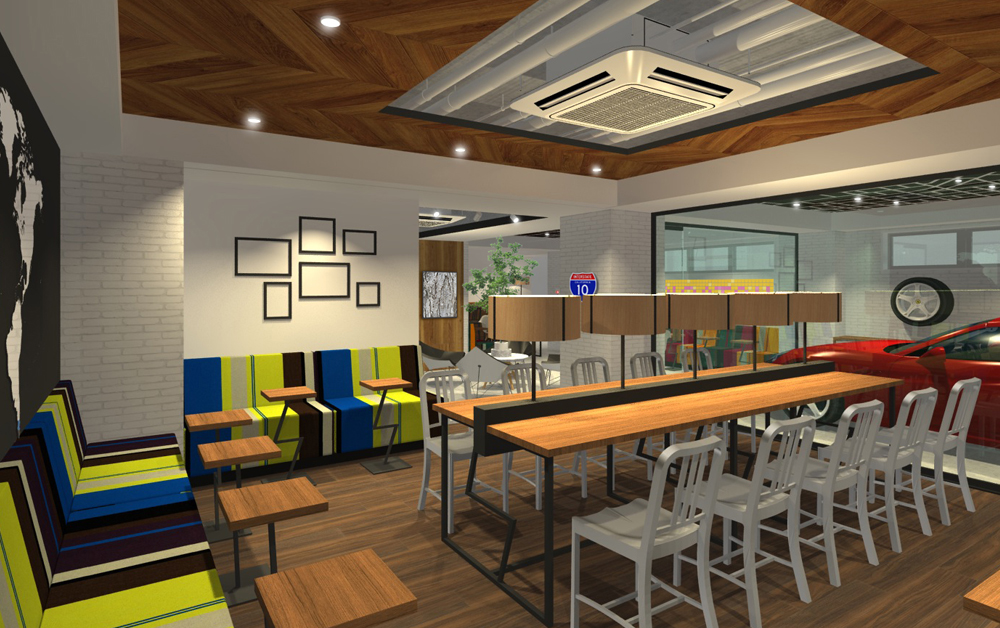 Study space next to the built-in garage. It consists of a large table with a table lamp that also serves as a partition and bench seats.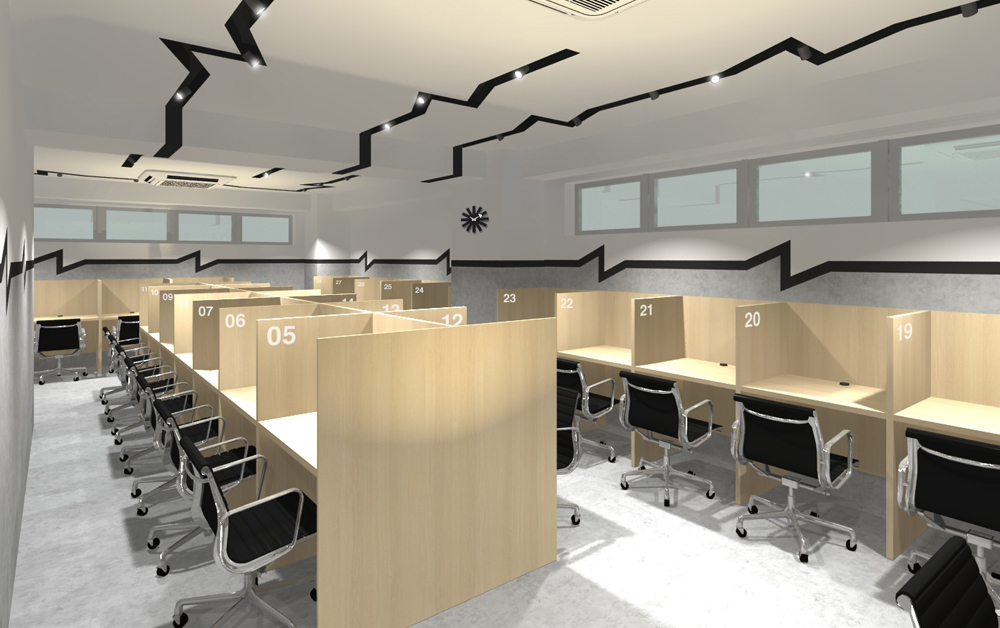 Area with partitioned desks for more focused study. Inazuma motifs are reflected in the carved part of the ceiling.