LEEK
Lounge chair
LEEK is a handmade lounge chair made from materials readily available at DIY stores.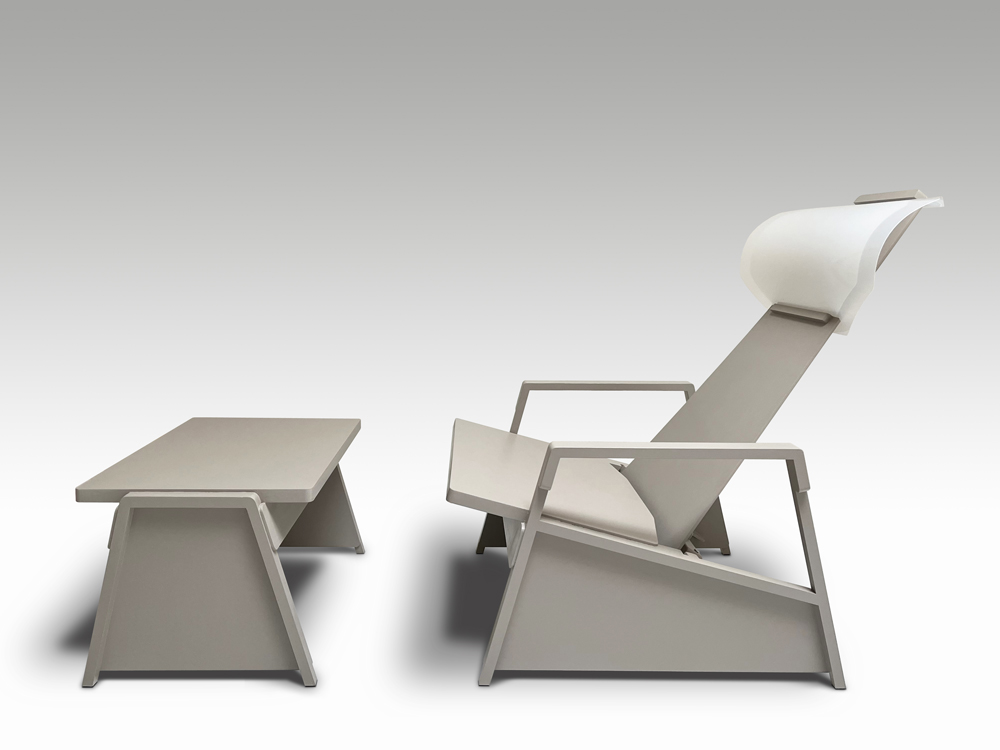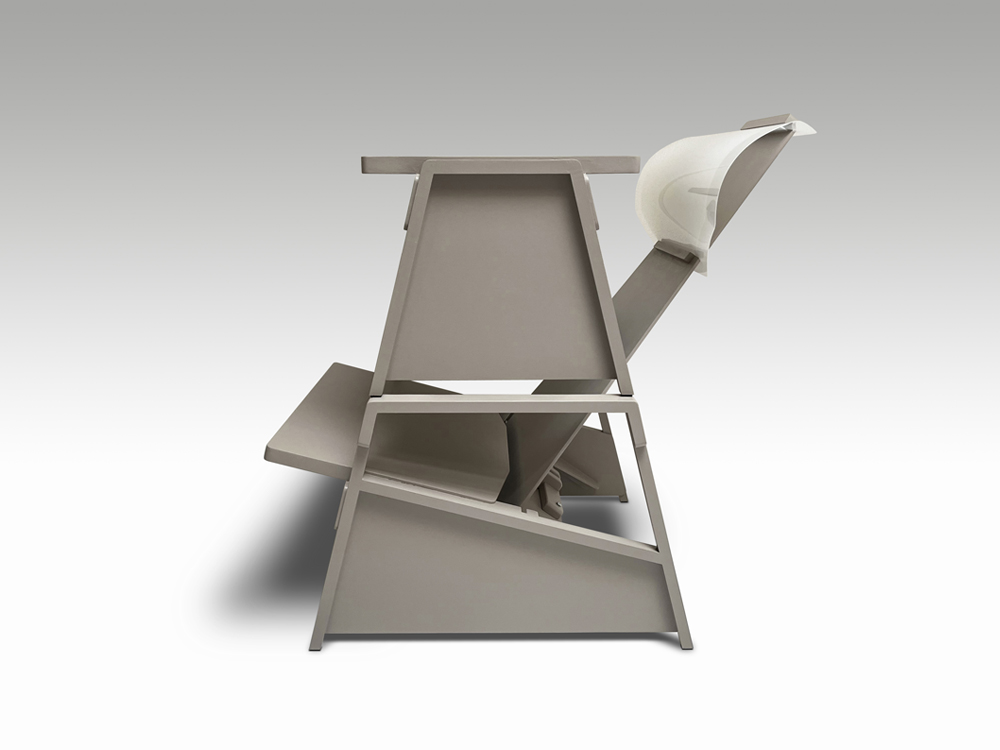 It's so light that it's easy to move around and you can even put the ottoman on top of the chair.
The polypropylene sheet as the headrest is bent and skewered to the backrest.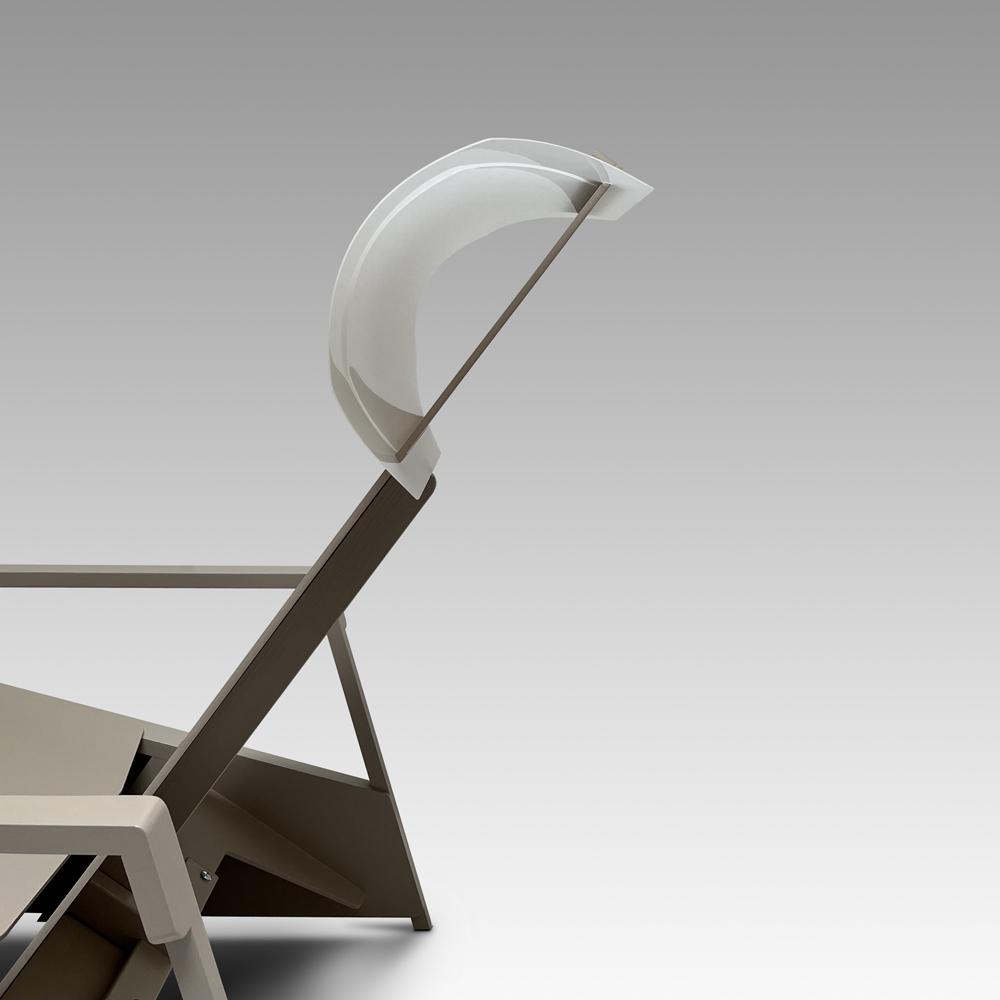 Inside of headrest is hollow.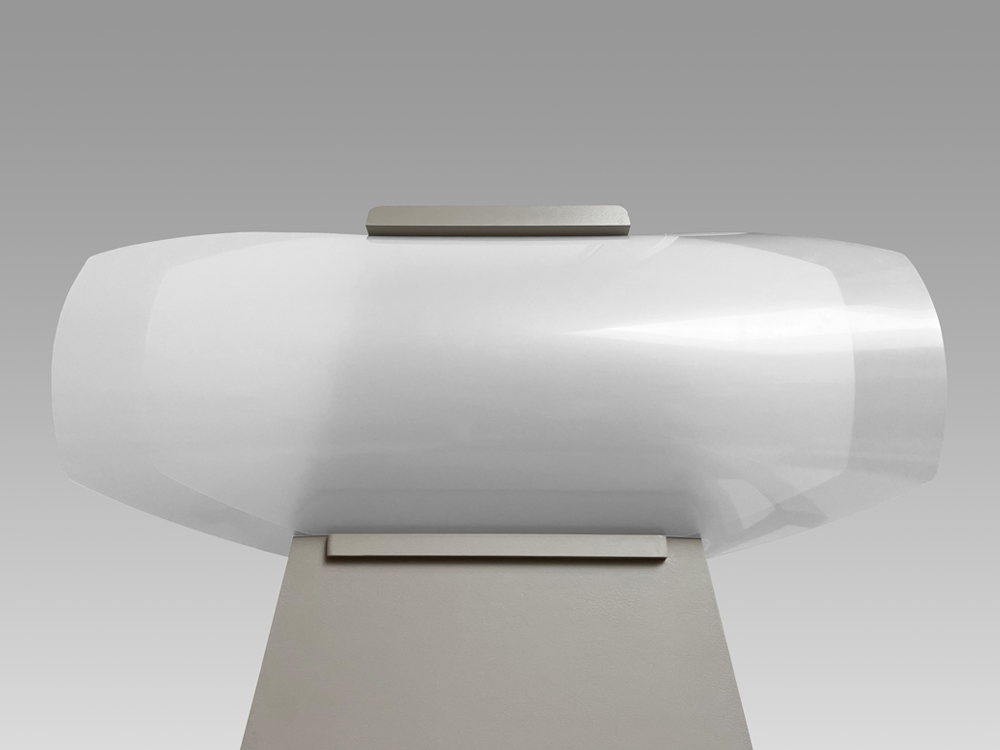 The headrest has a double structure to obtain sufficient strength.
Polypropylene sheets for headrest.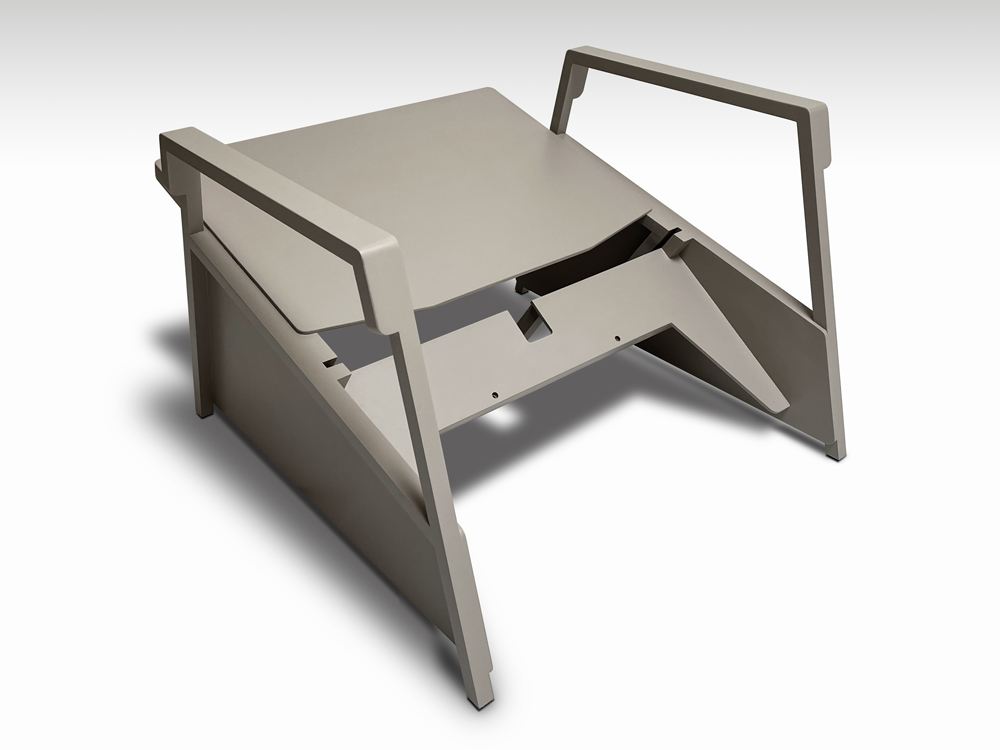 The backrest can be removed, which is useful when passing through narrow doors.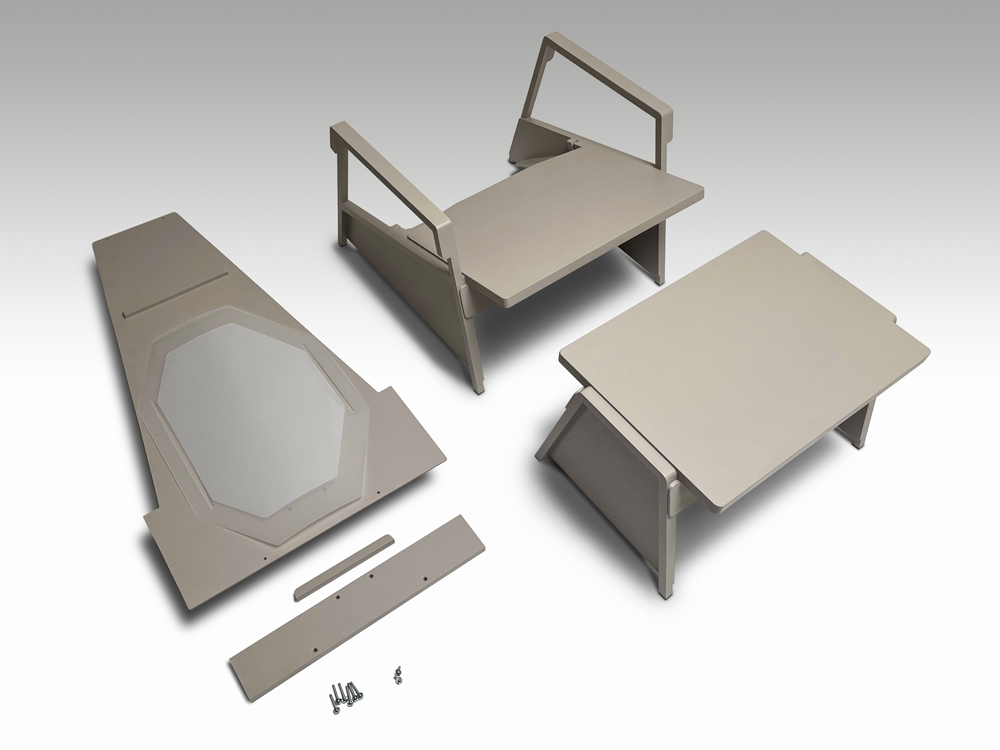 Removed backrest, headrest, fixtures and chair body, and ottoman.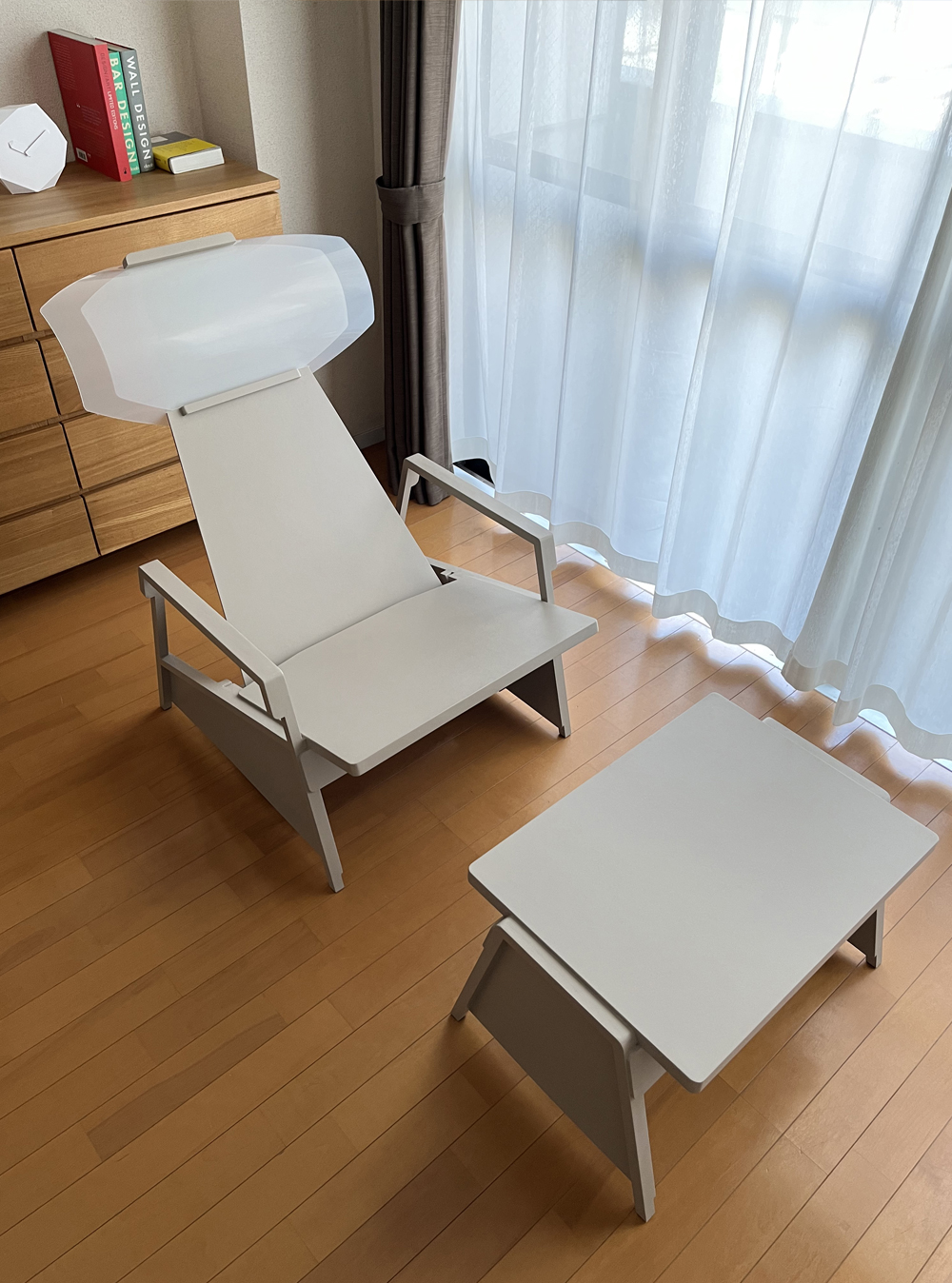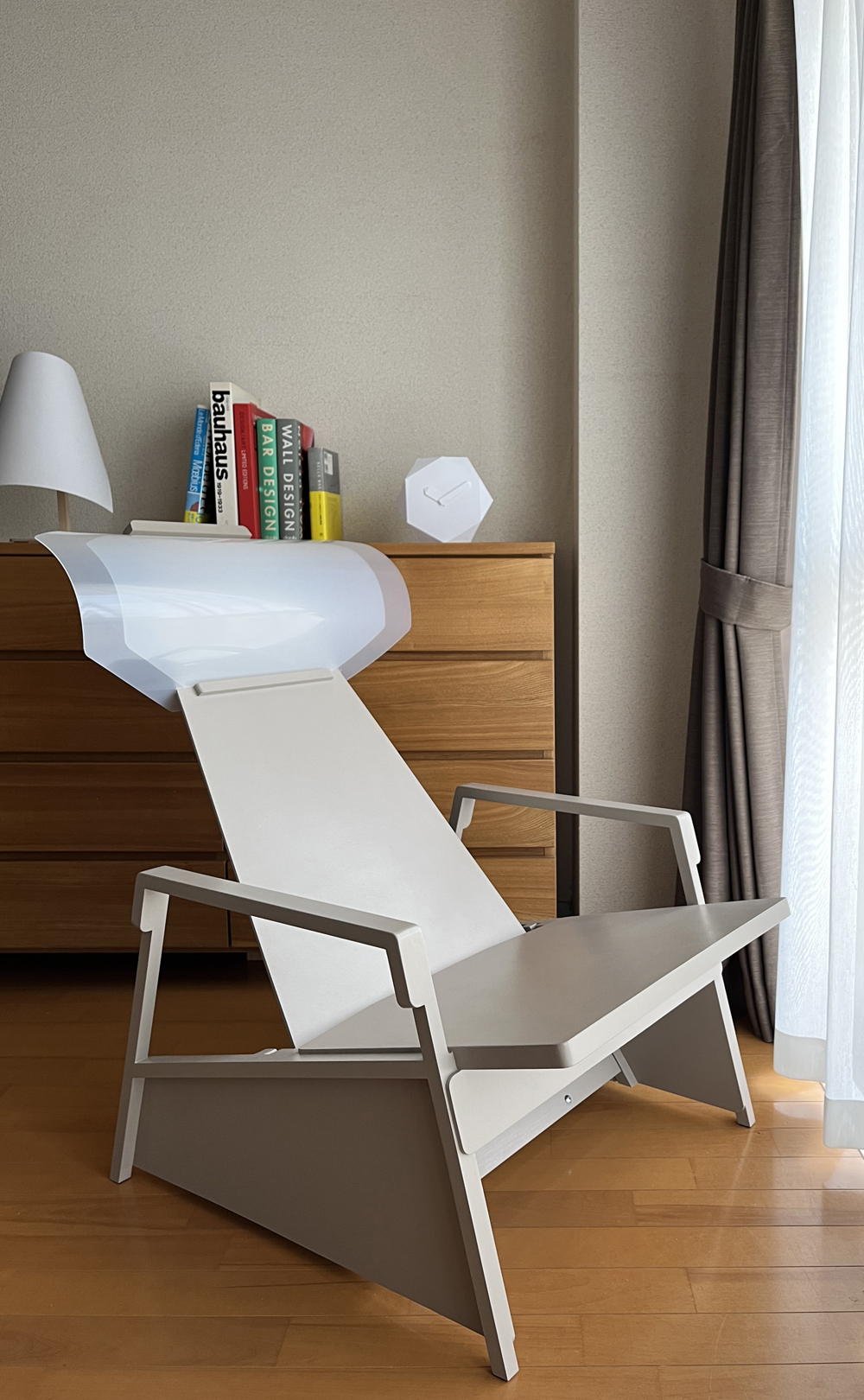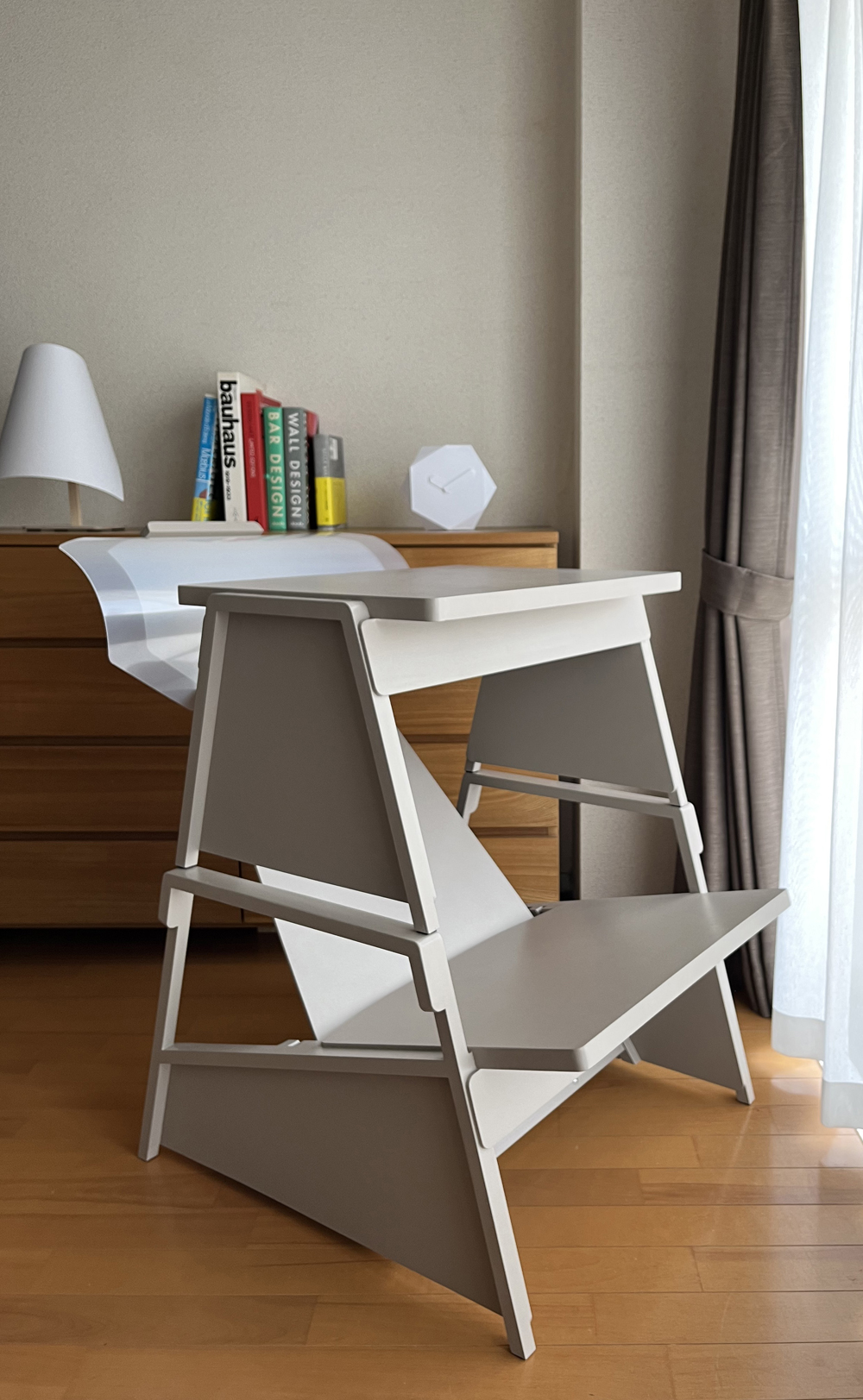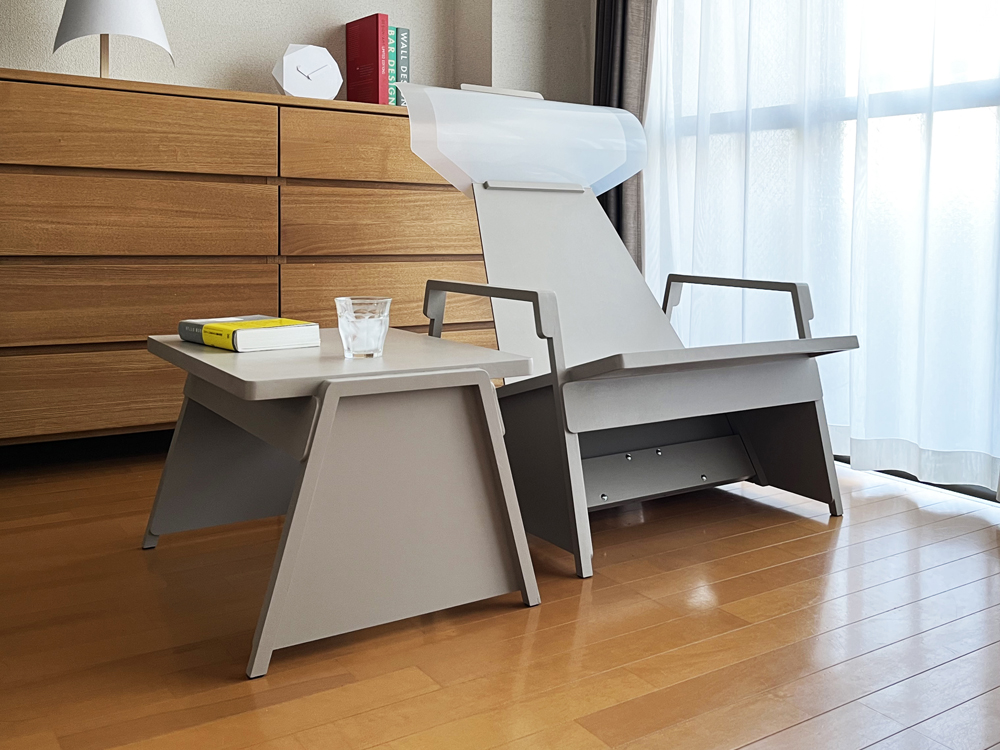 The ottoman can also be used as a side table.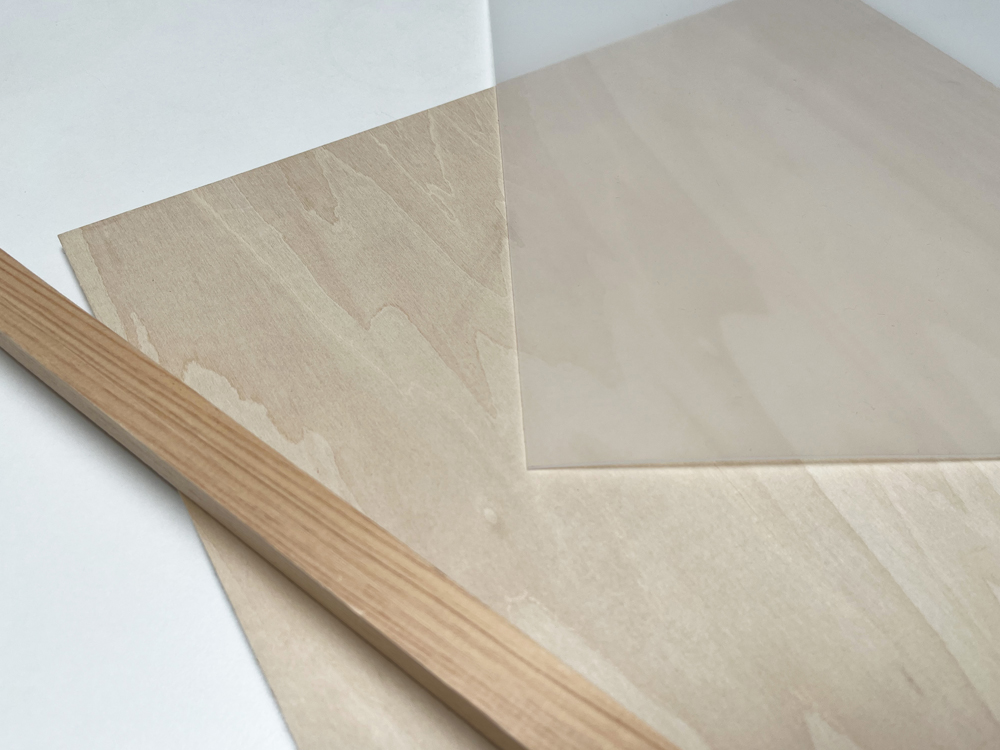 In recent years, the world has experienced economic downturns, shortages of supplies, and disruptions in logistics due to unforeseen epidemics and wars. Faced with such a situation, we have to cover our lives with only what we can get in our immediate surroundings. Can we create what we need ourselves from what we have without using expensive things or materials that should normally be used?
Materials such as wood sold at DIY stores in different countries around the world naturally have different properties and dimensions depending on the country. I have developed a manual(called recipe) that allows people around the world to assemble nearly same furniture despite these differences. That is PROJECT "ARIAWASE".
"ARIAWASE(ありあわせ)" is a Japanese word for "potluck". This project is a furniture production manual based on the three mottos.
1. Create with only what we have.
2. Substitute for something close.
3. If possible, be beautiful.
The user obtains the materials by themselves and makes the furniture according to the procedure. This manual does not stipulate that "it must be of this material and that it must be of this size." It is allowed to substitute what is available in each country or region as appropriate, Even if the material has different dimensions in each country, by applying the described formula, it can be processed into an appropriate shape. By this, nearly same furniture can be reproduced anywhere in the world.
The lounge chair "LEEK" is the first step in this project. When assembling it in Japan, 18mm square cypress wood and 5.5mm thick plywood are used. The headrest is made by bending a 1mm-thick polypropylene sheet into a semicircle and fixing it. Although it is hollow with no padding inside, it has just the right amount of elasticity and rigidity to comfortably support the head. When assembling it in other countries, it does not necessarily have to be exactly the same as these. All they have to do is prepare something with similar dimensions and similar properties that they can easily get.
Download page of assemble manual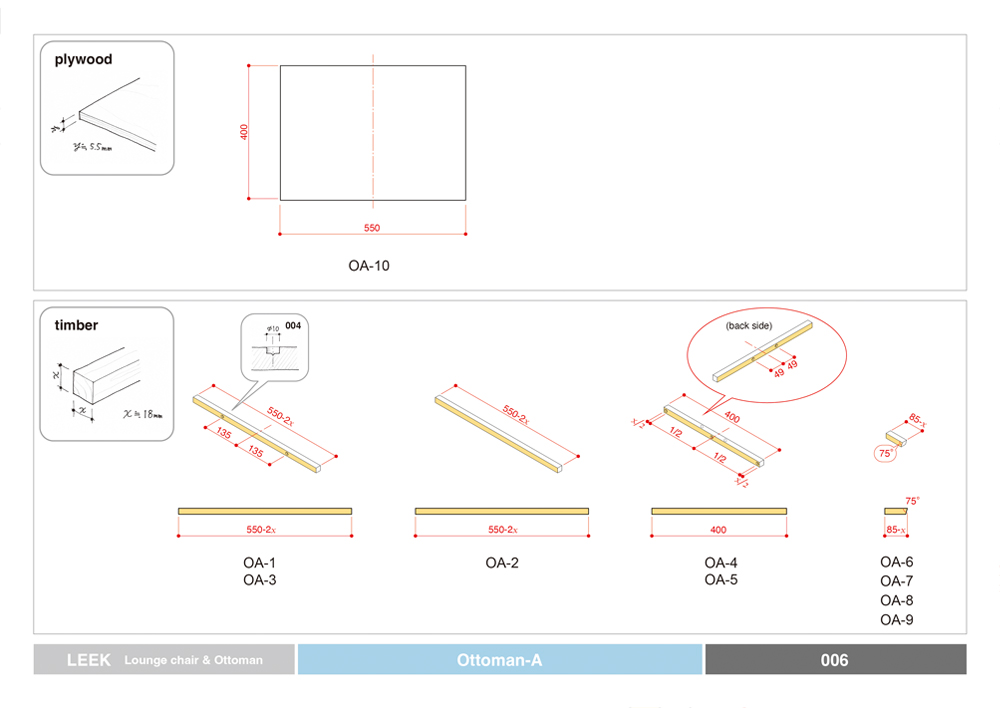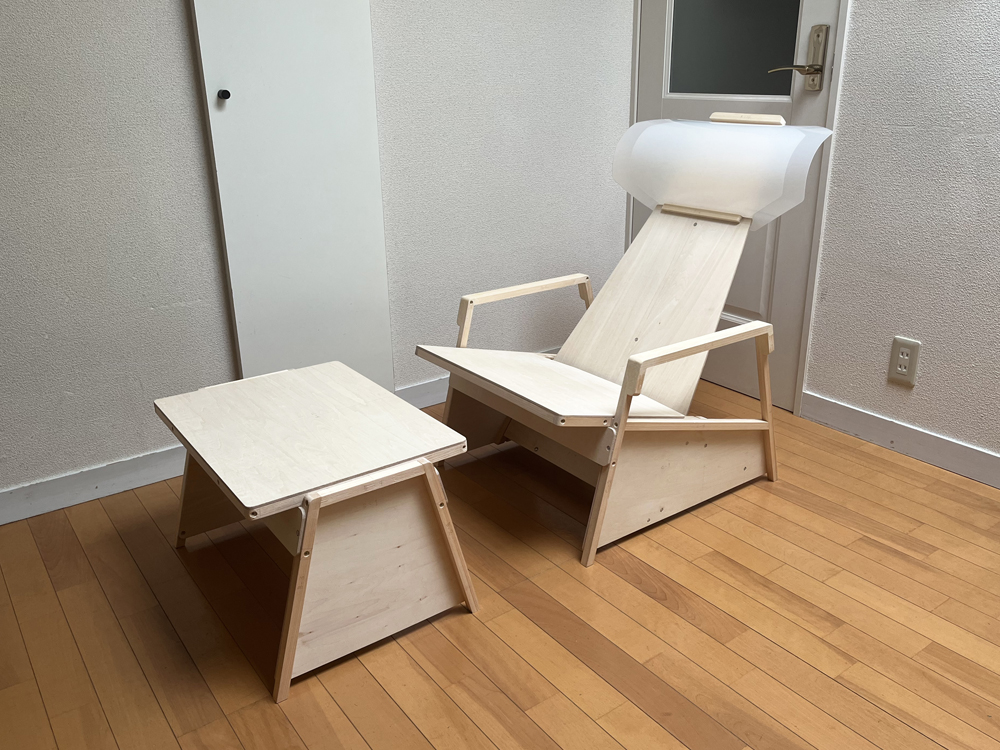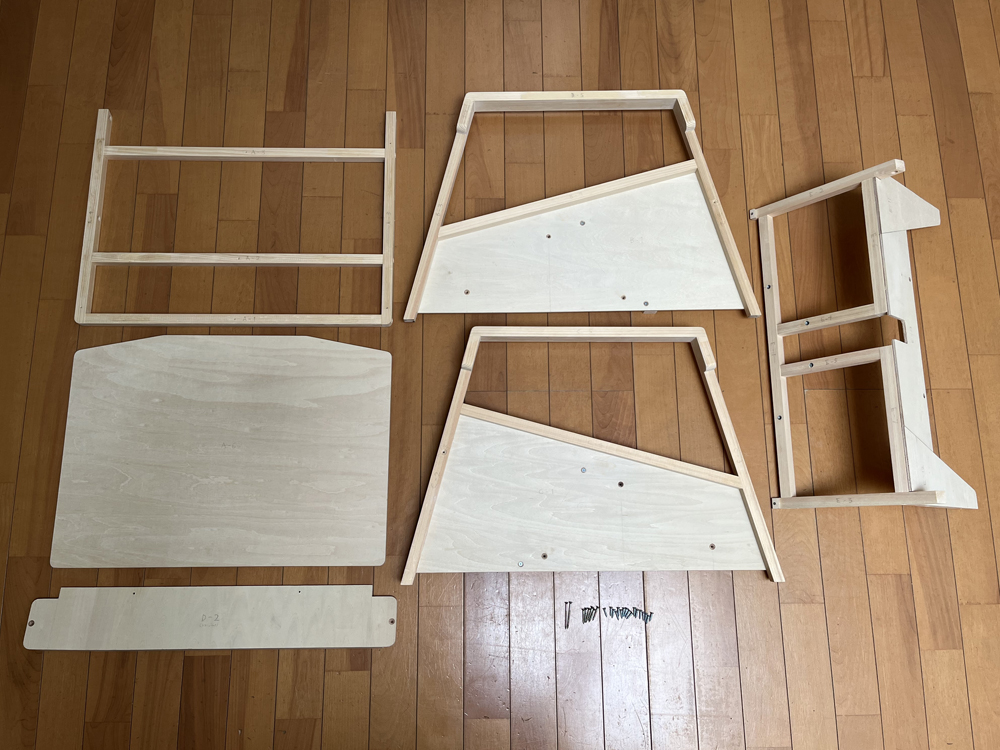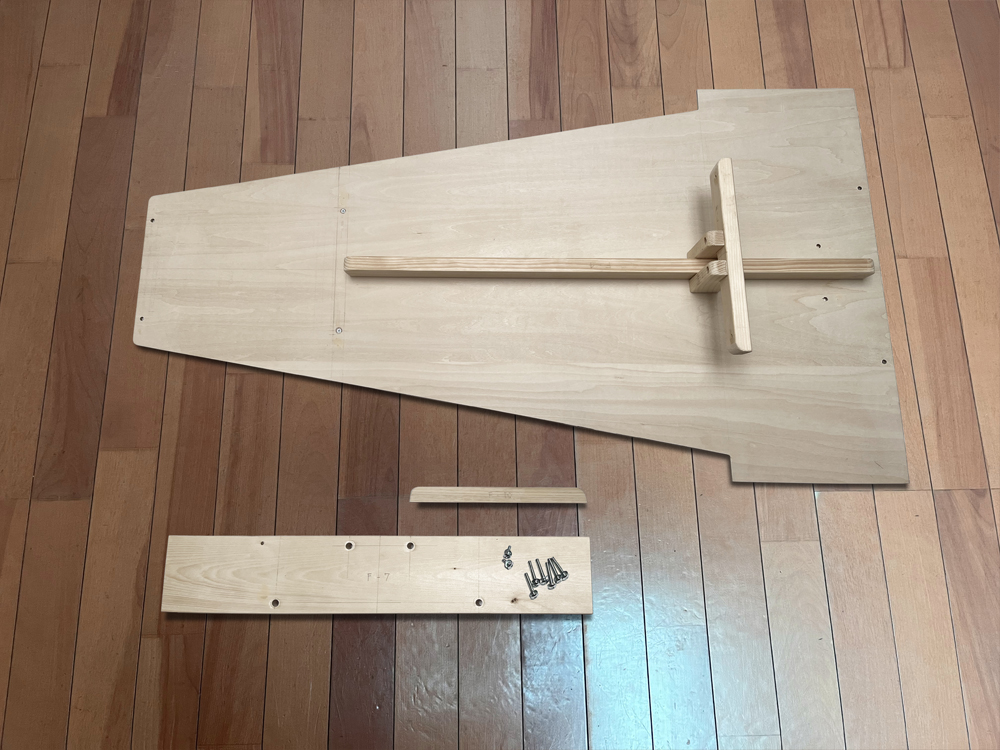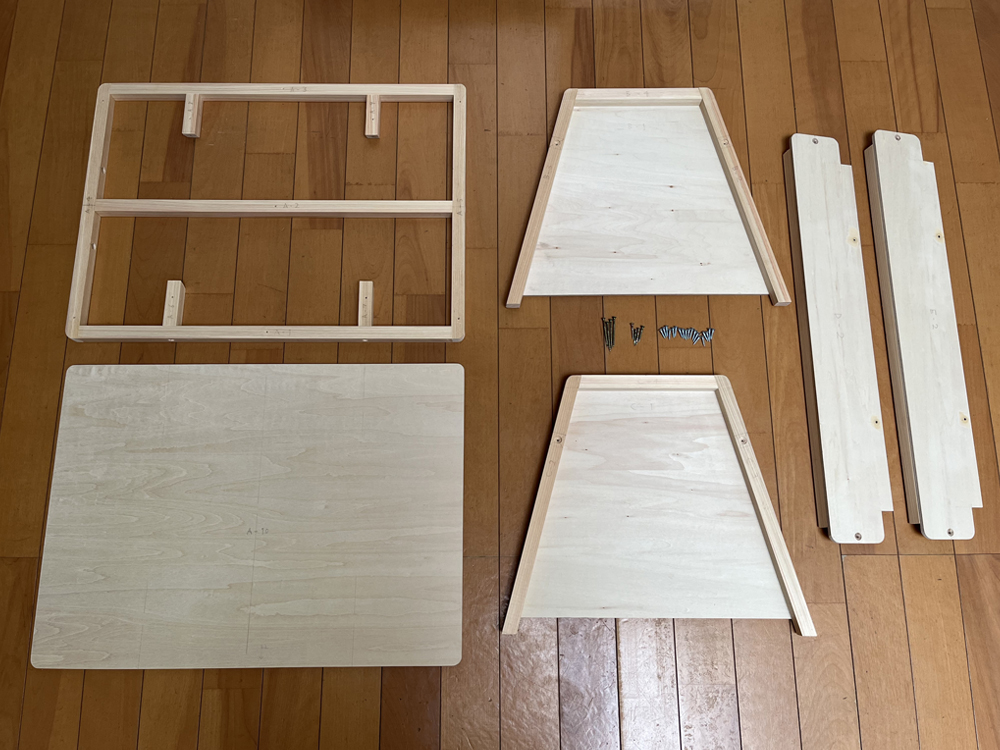 LEEK can be provided not only as a assembly manual, but also as an assembly kit that is roughly divided into parts such as the seat, armrests, backrest, and joints. Each part has an "irregular single-sided flush structure" made of cypress as the frame and veneer as the plate material, making it very light and sturdy. Assemble them with screws and glue.
Product inquiry
contact@shinobu-koizumi.com

CG of how it is assembled.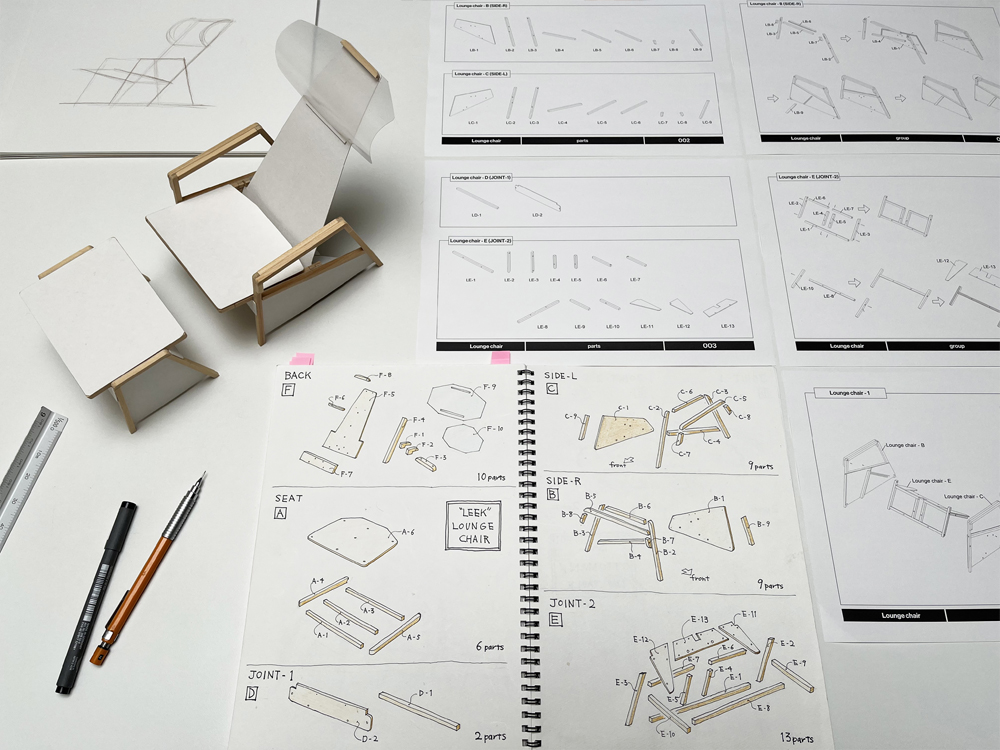 From the left, a rough sketch, a 1/5 scale model, configuration memos, and a part of the assembly manual.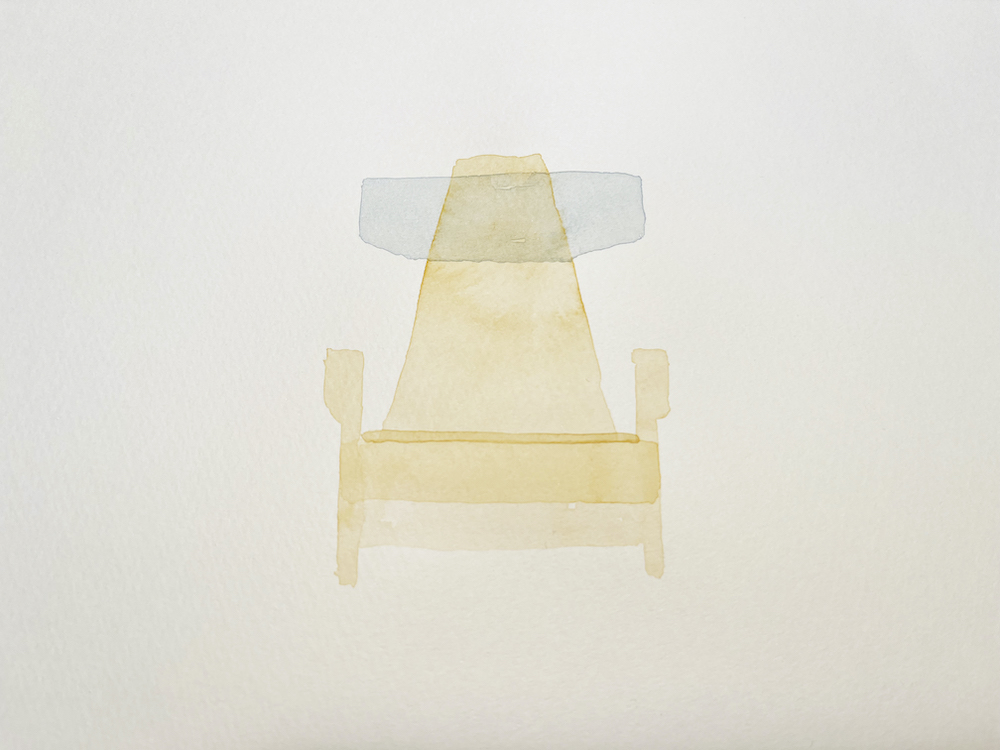 size:lounge chair W635xD850xH865(SH350), ottoman W600xD400xH350
materials:cypress, veneer, polypropylene sheet