Some Office Designs
office / proposal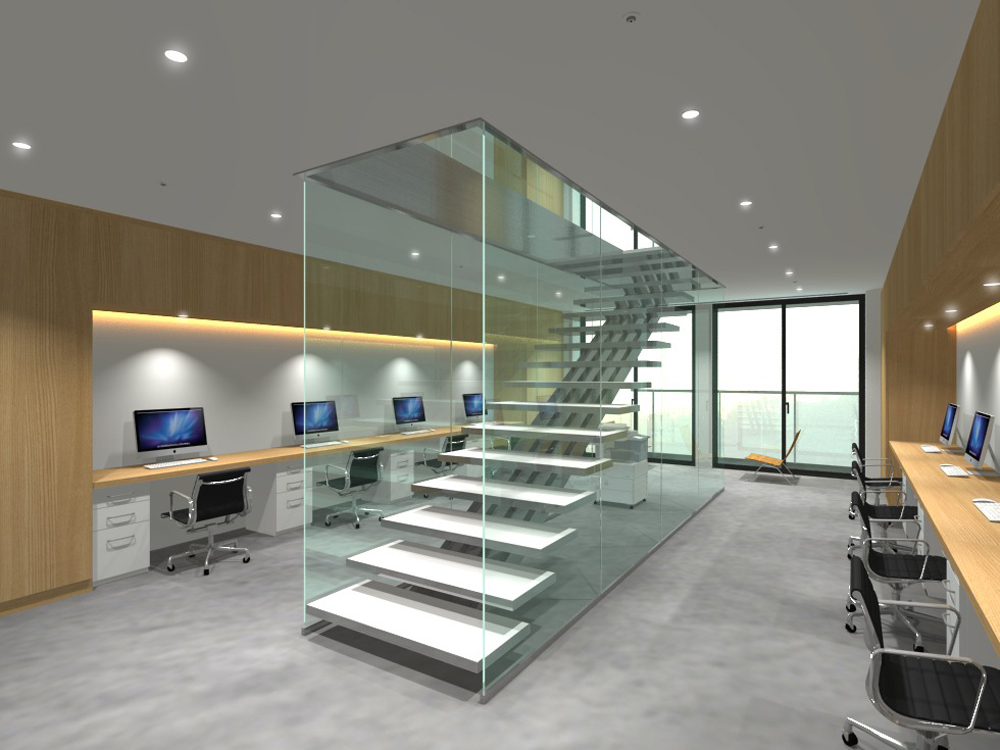 An office in duplex apartments. Staircase is converted wall into clear glass, to feel room wide and bright. Desks are arranged on bothsides of staircase.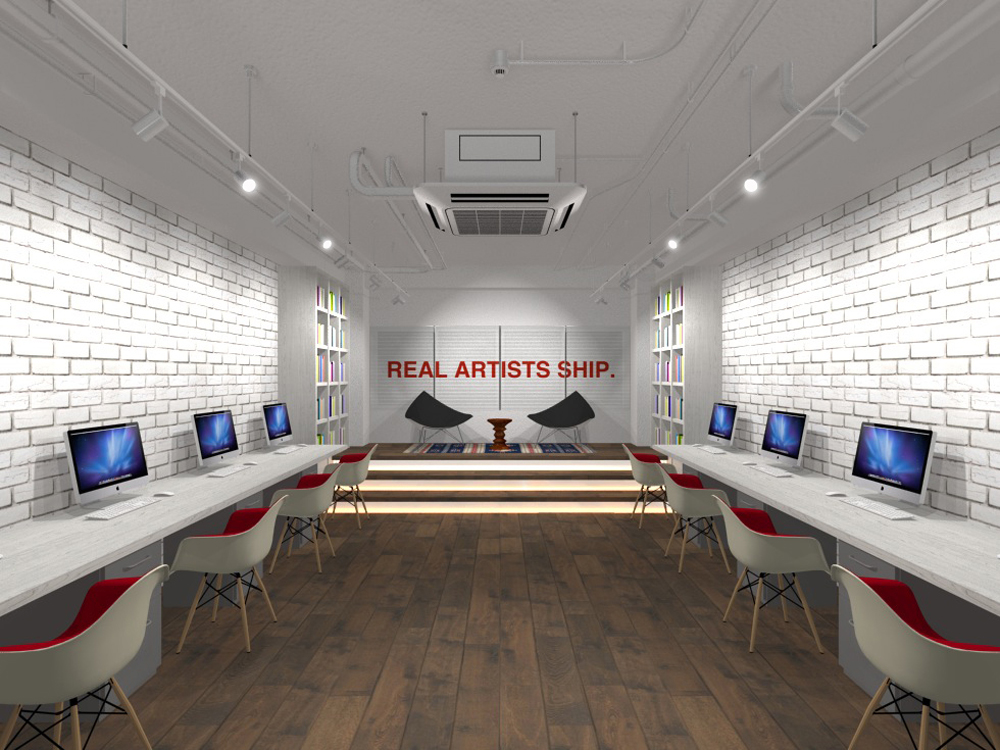 An office in small old building with white painted skeleton of ceiling and white bricks tiled on the wall. Deck of window side is a rest space for reading. Next building closes the window, so installed a blind with Word of Steve Jobs by painting.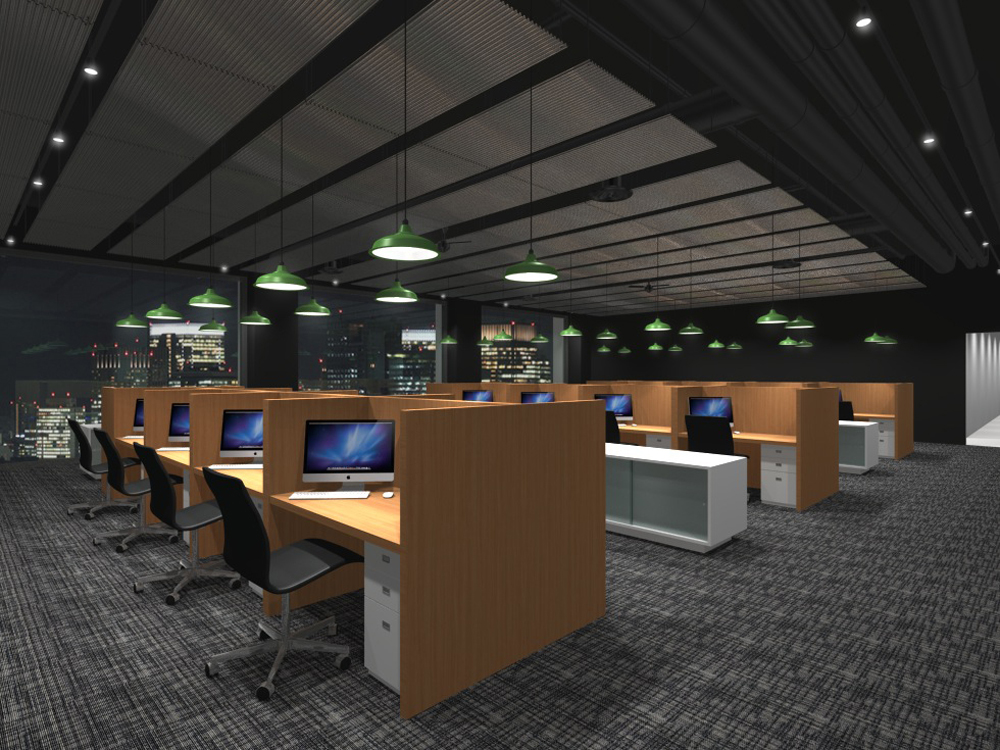 An office as "intelligence factory" with ceiling of galvanized iron sheets like workshop and library-like desks. For improvement of concentration, adjusted dark tone of room and set divider between desks to be inconspicuous other than desktops.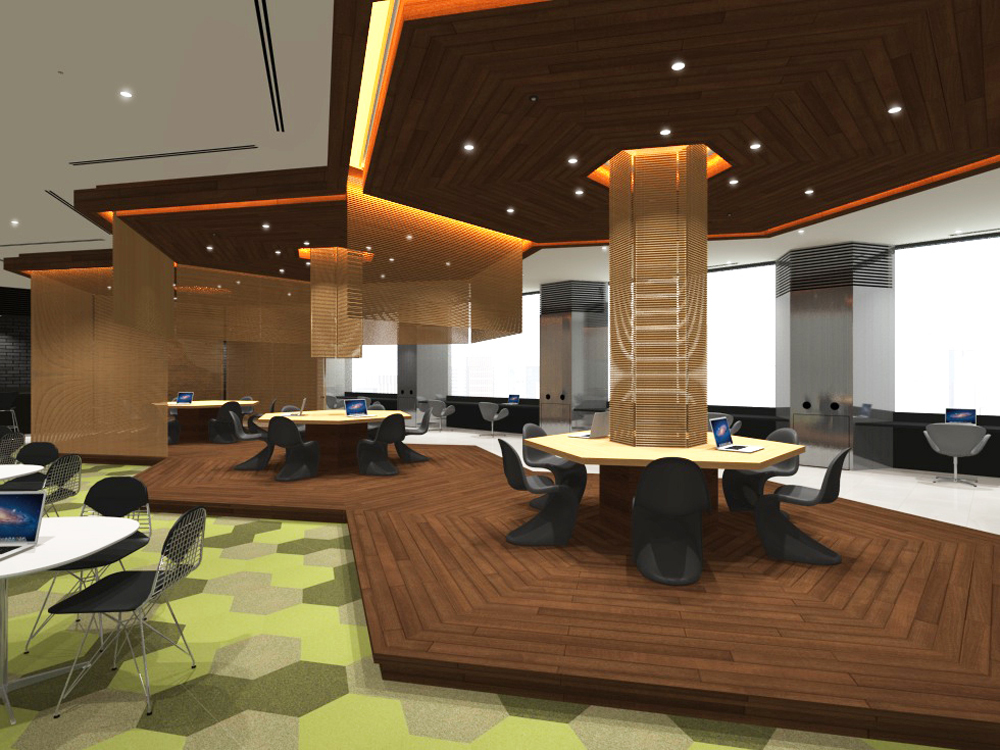 A "free address" office, staffs can choose seat everywhere. Cafeteria-like tables for conversation, lounge seats by the windows for concentration alone, and central hexagon desks has electromotion blinds, it can be used as small conference room by closing blinds.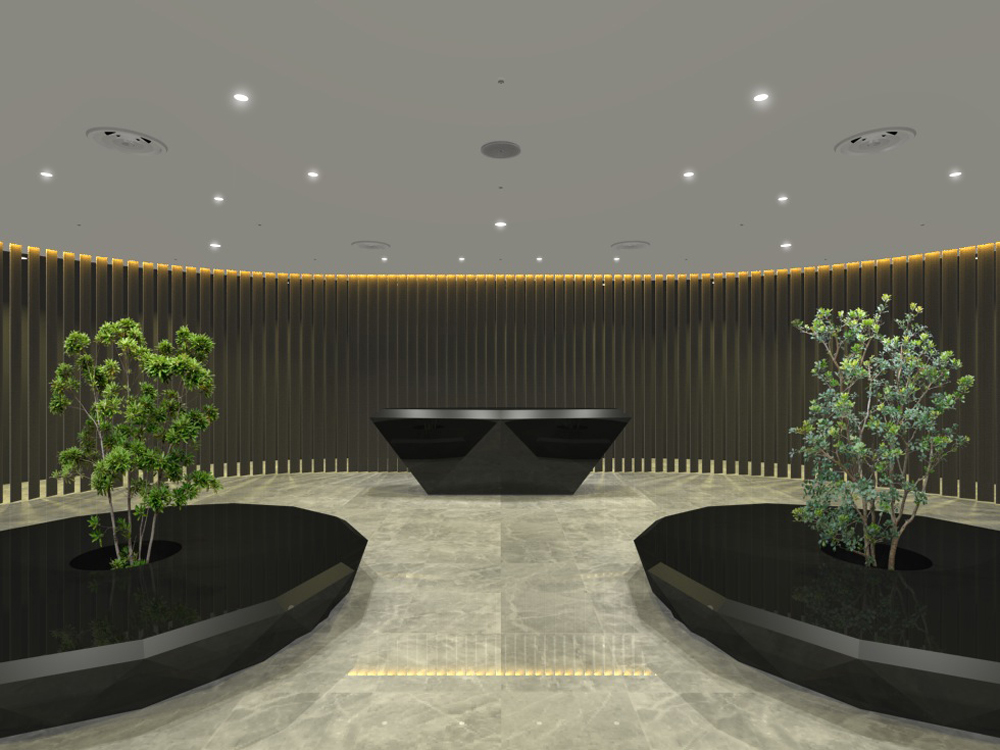 A reception room made of virtical blinds instead of walls. Blinds are interlocked with motion sensor, it opens and entrance apears. polyhedron furniture are made of prosthetic marble, center of benches are planters.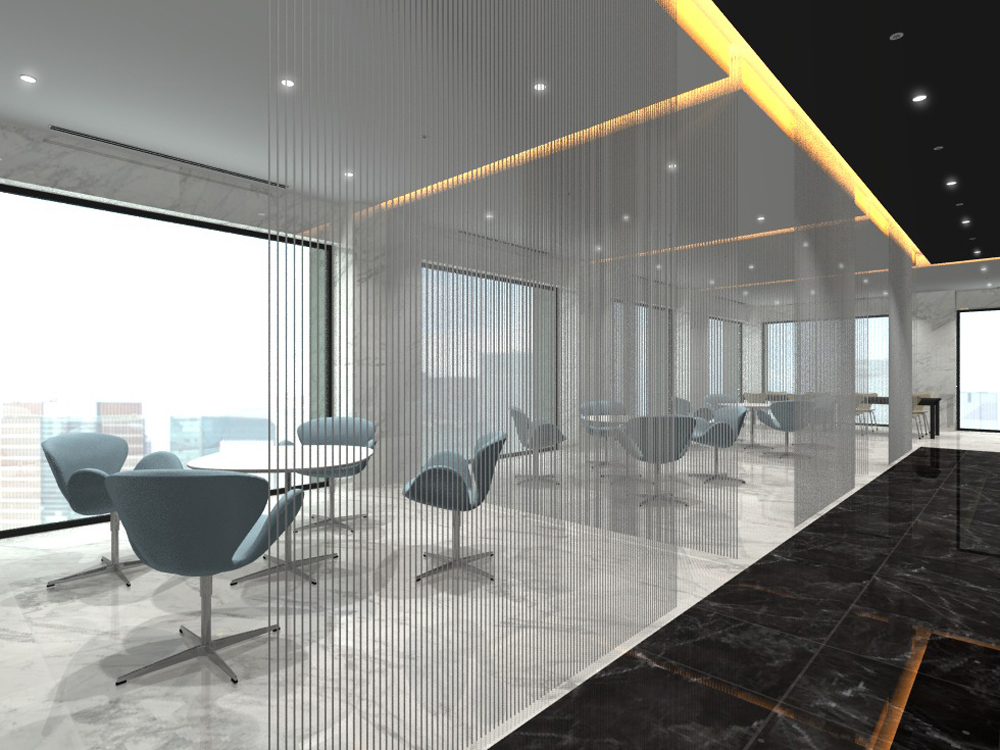 A visitor area with strings curtain divides space softly. Its brightness and well ventilation represents honesty of the company.
client : BRAINS NETWORK Co., Ltd.