La classe de Sanda
French restaurant and cooking class / proposal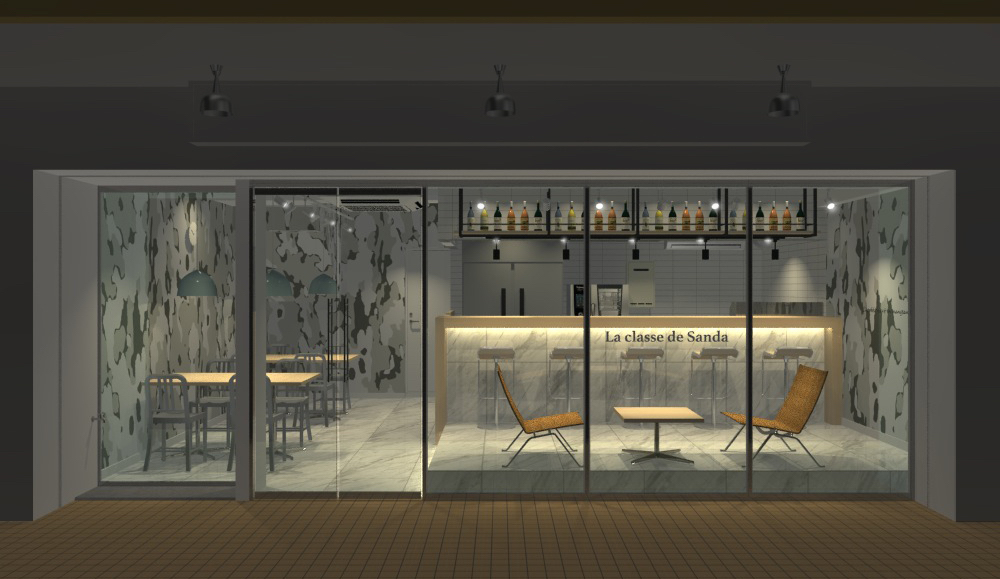 "La Classe de Sanda", a French restaurant and a cooking class. It has a minimum kitchen equipment and a cozy interior to provide French in a limited space.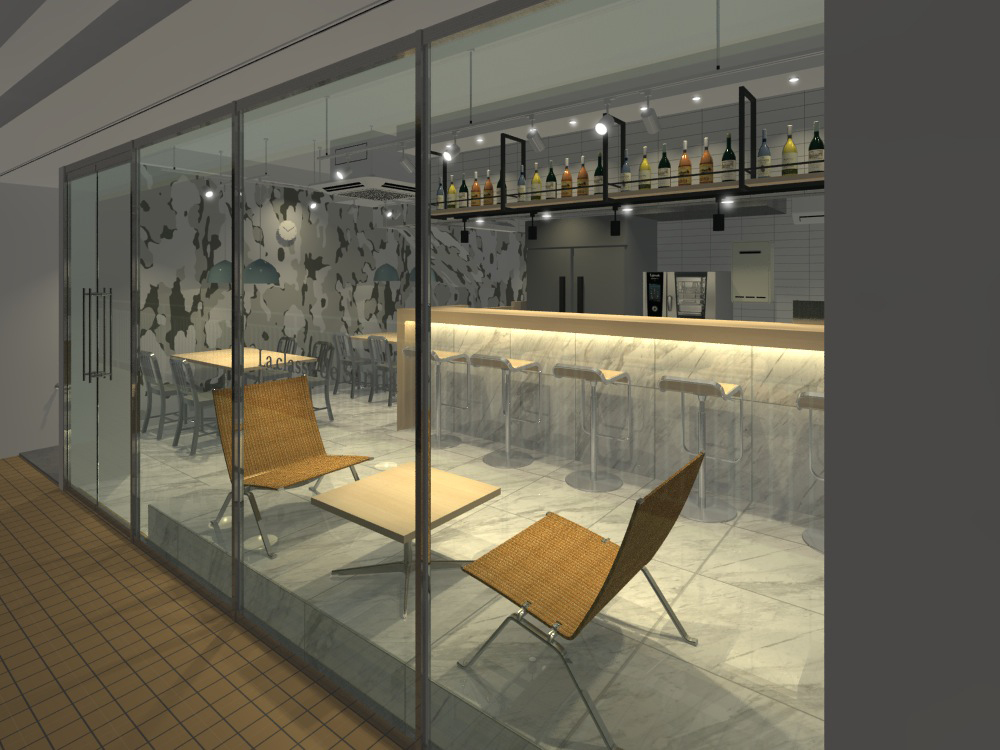 Inside the store seen from the facade. From the order that orner wants to use it as a cooking class, it is summarized with a clean and calm impression based on white.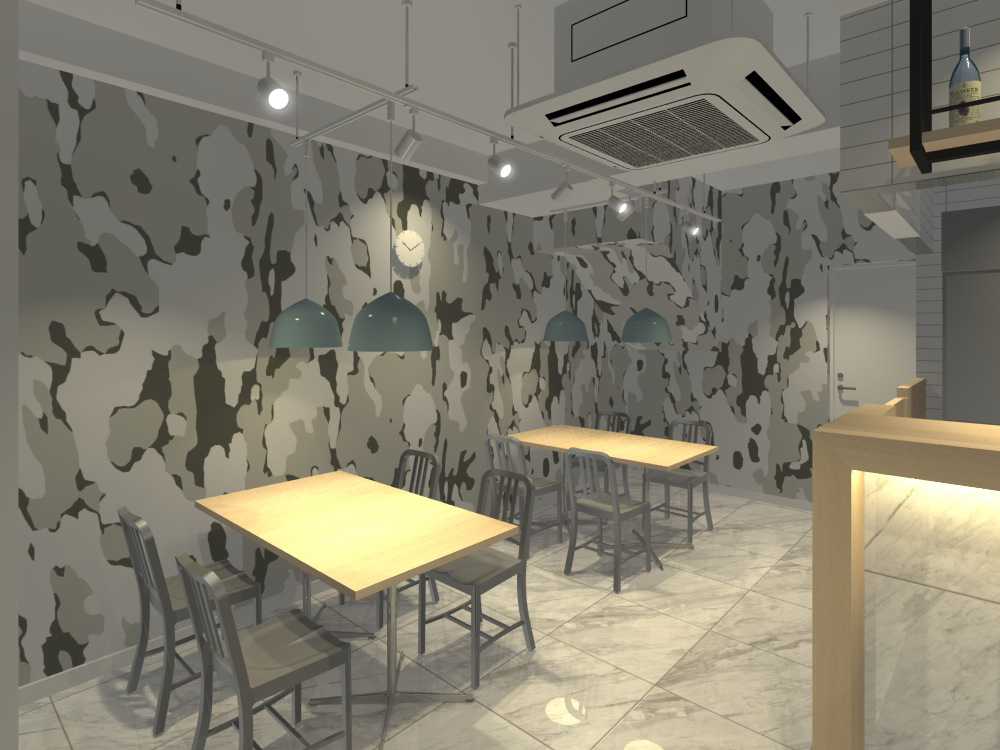 Table seat. The walls have a pattern with the motif of the street trees (platan) in Paris.
The kitchen and the counter side have an indirect lighting on the step part.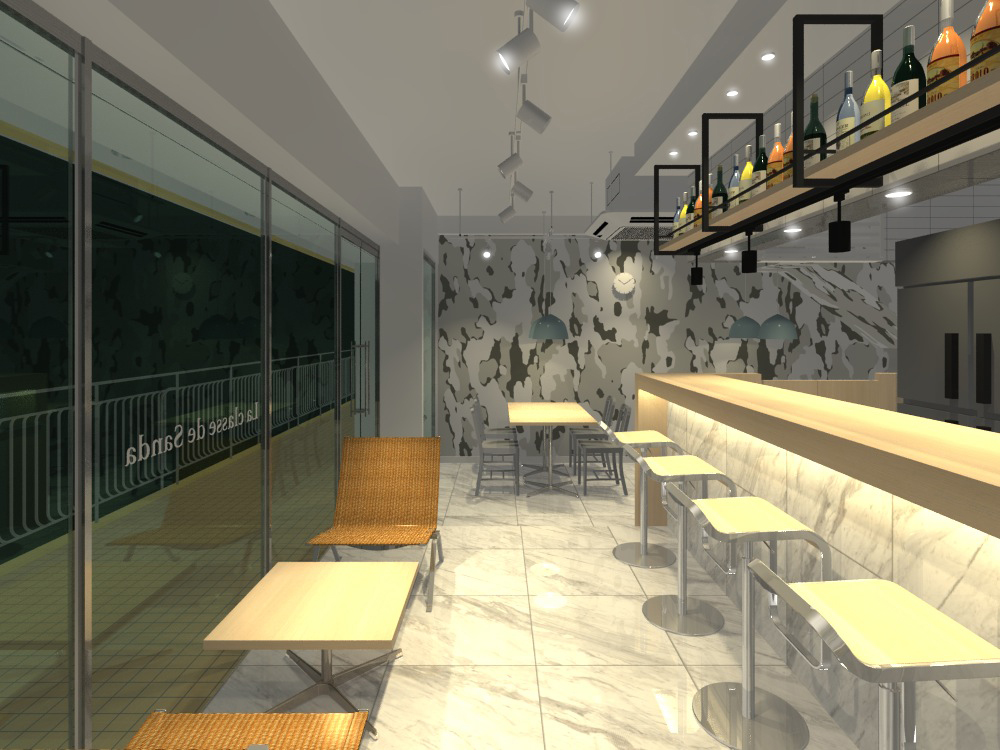 A lounge chair is installed on the window side as a simple terrace seat.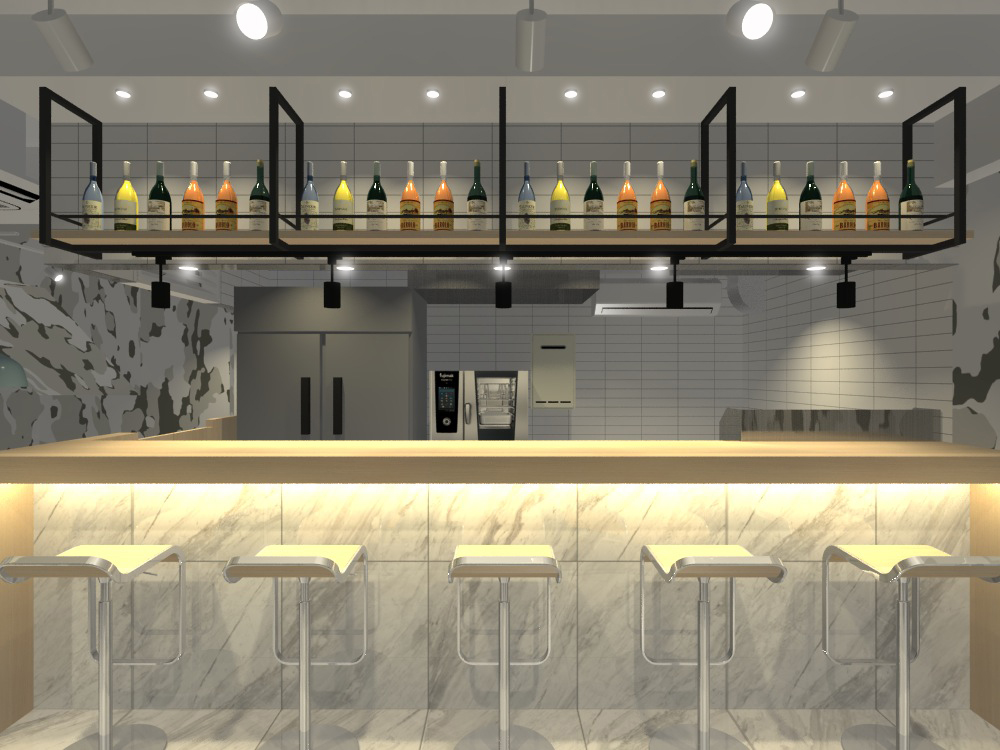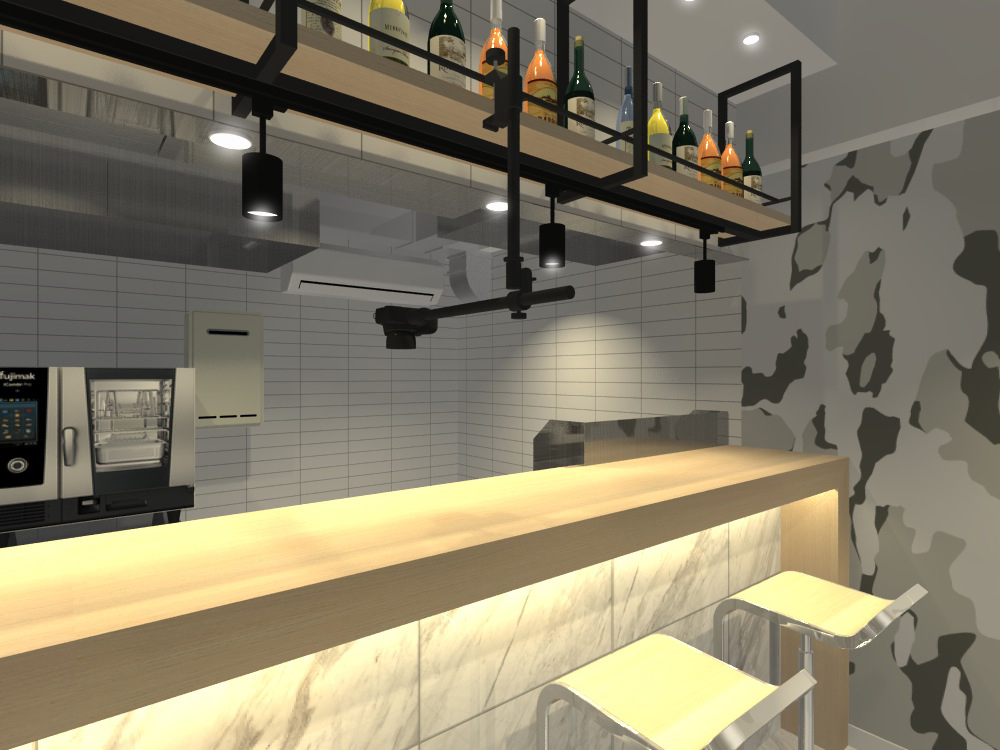 The bottles are displayed on the shelves above of the high counter.A camera can be fixed to this shelf and the cooking process can be filmed from directly above.