Sunny Kids International Academy
preschool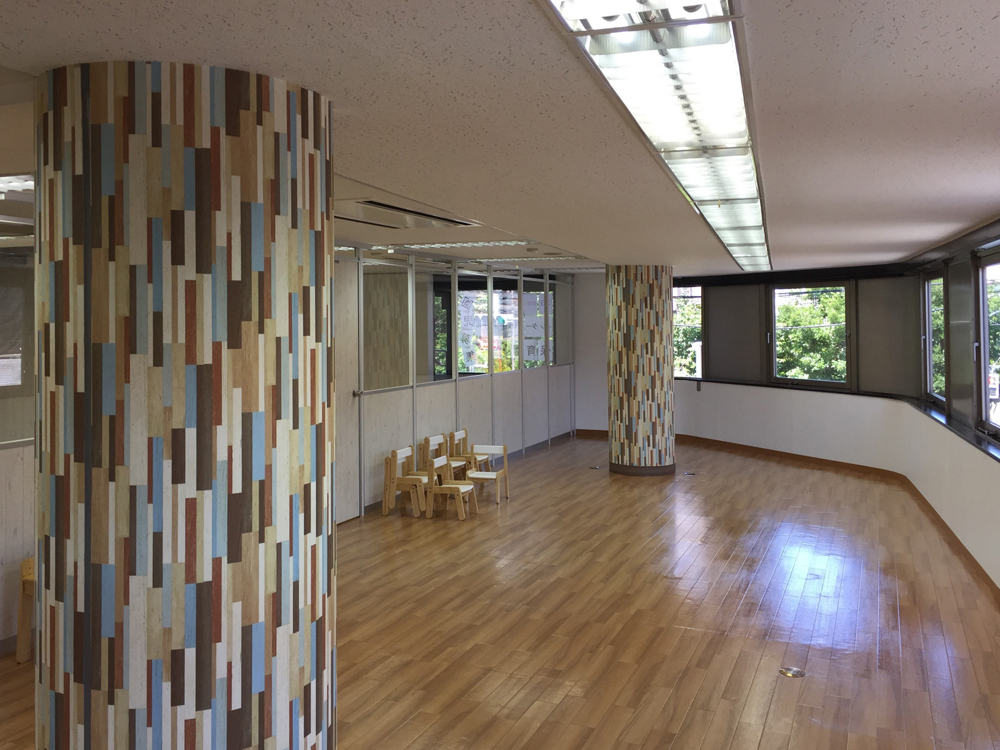 A preschool "Sunny Kids International Academy" located in Setagaya-ku, Tokyo.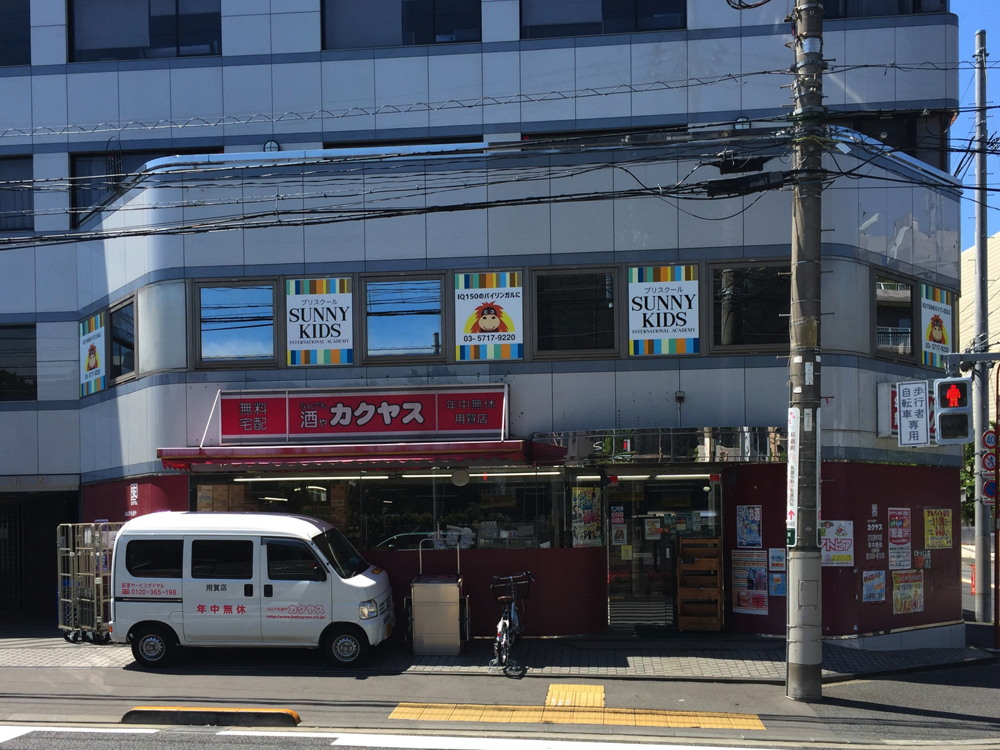 The facility is on the 2nd floor of the building. It is operated as an educational and English conversation class for preschool children.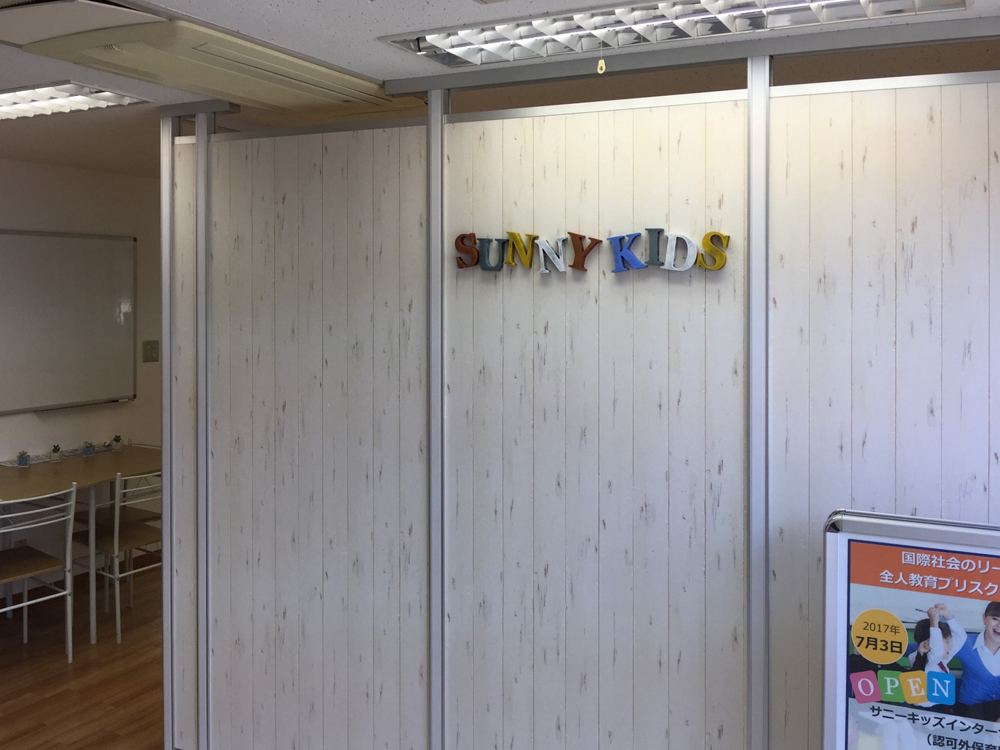 At the entrance, there is a handmade sign painted with acrylic paint using a sponge.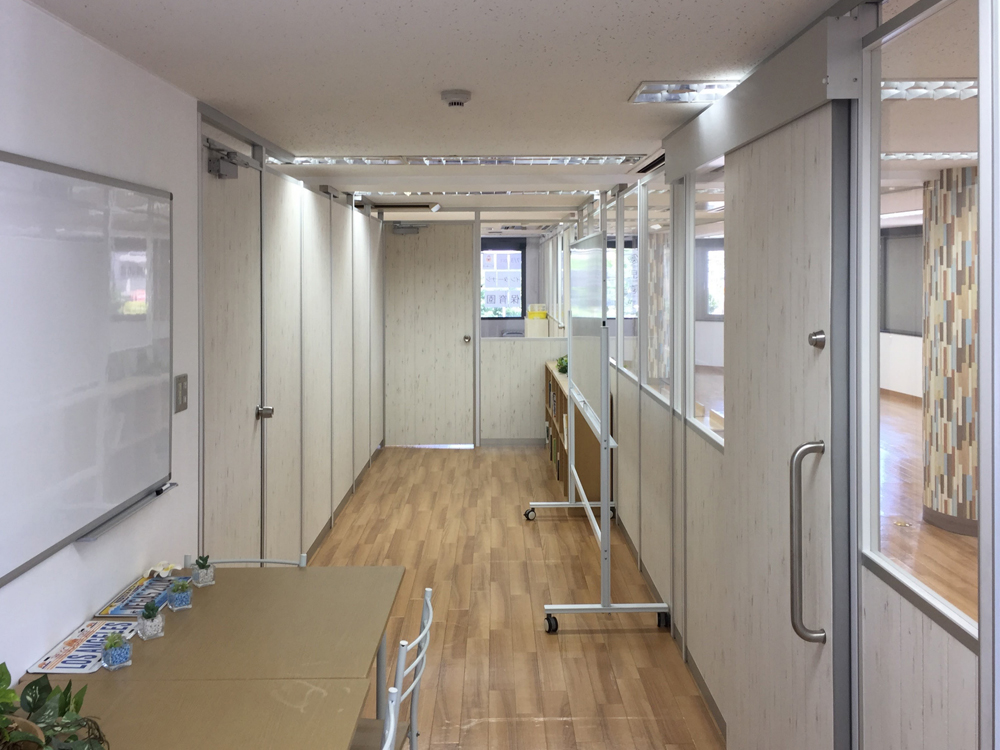 Corridor leading to each room.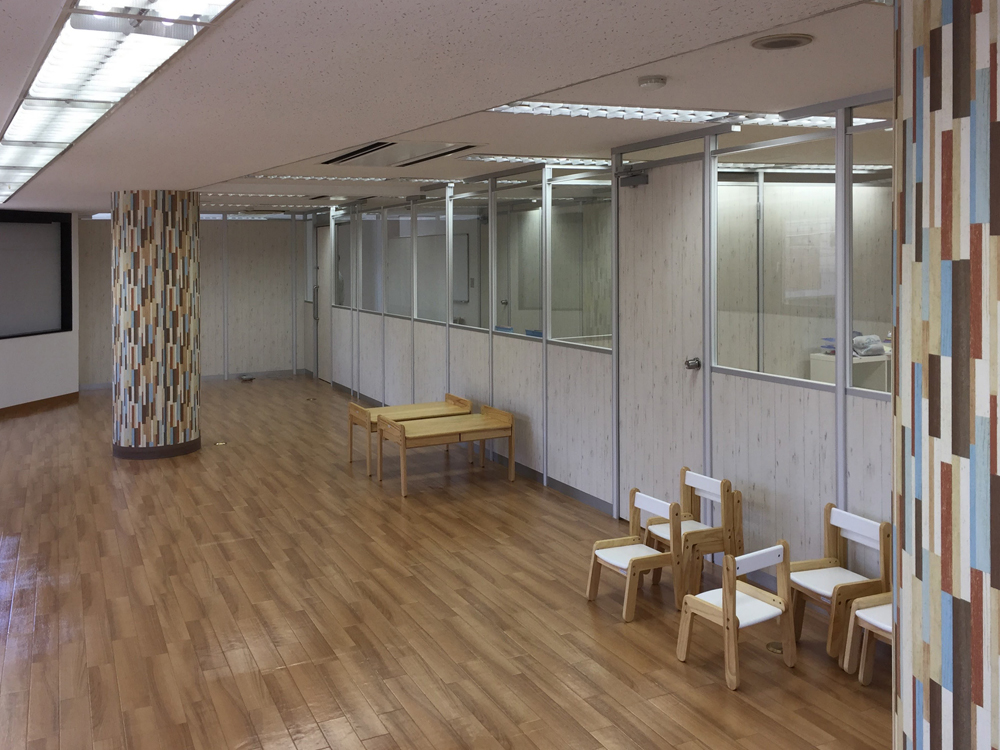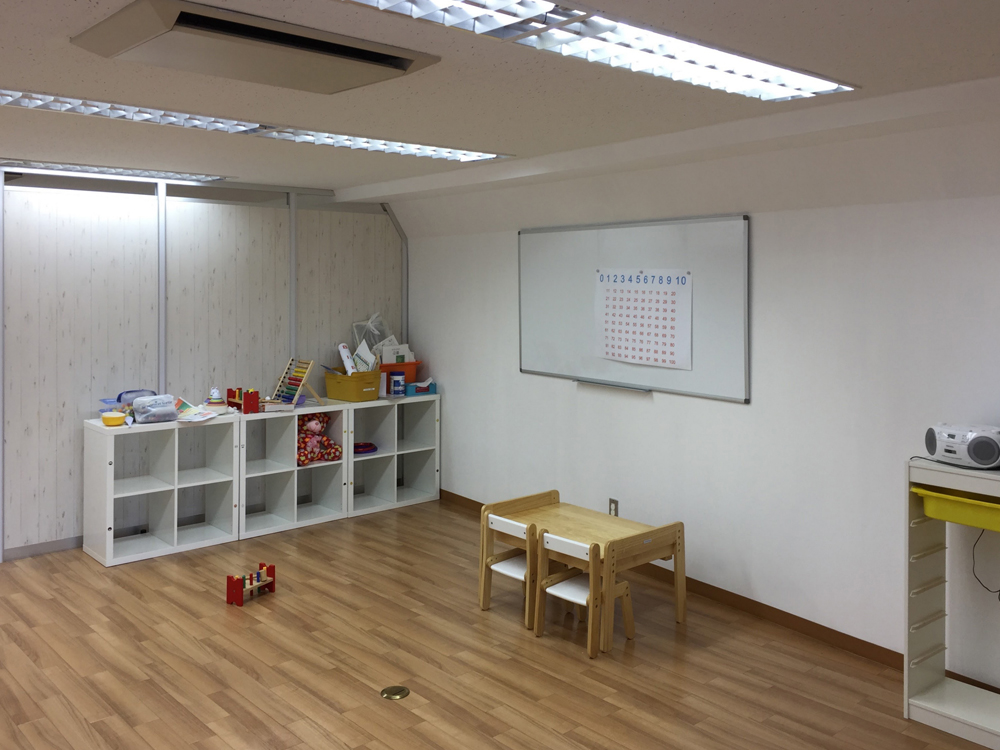 The aluminum partition that was originally used in the cram school was dismantled and reassembled, and a wood-like cloth was pasted on it to create a soft impression. The floor is cushioned so that children do not get hurt if they fall.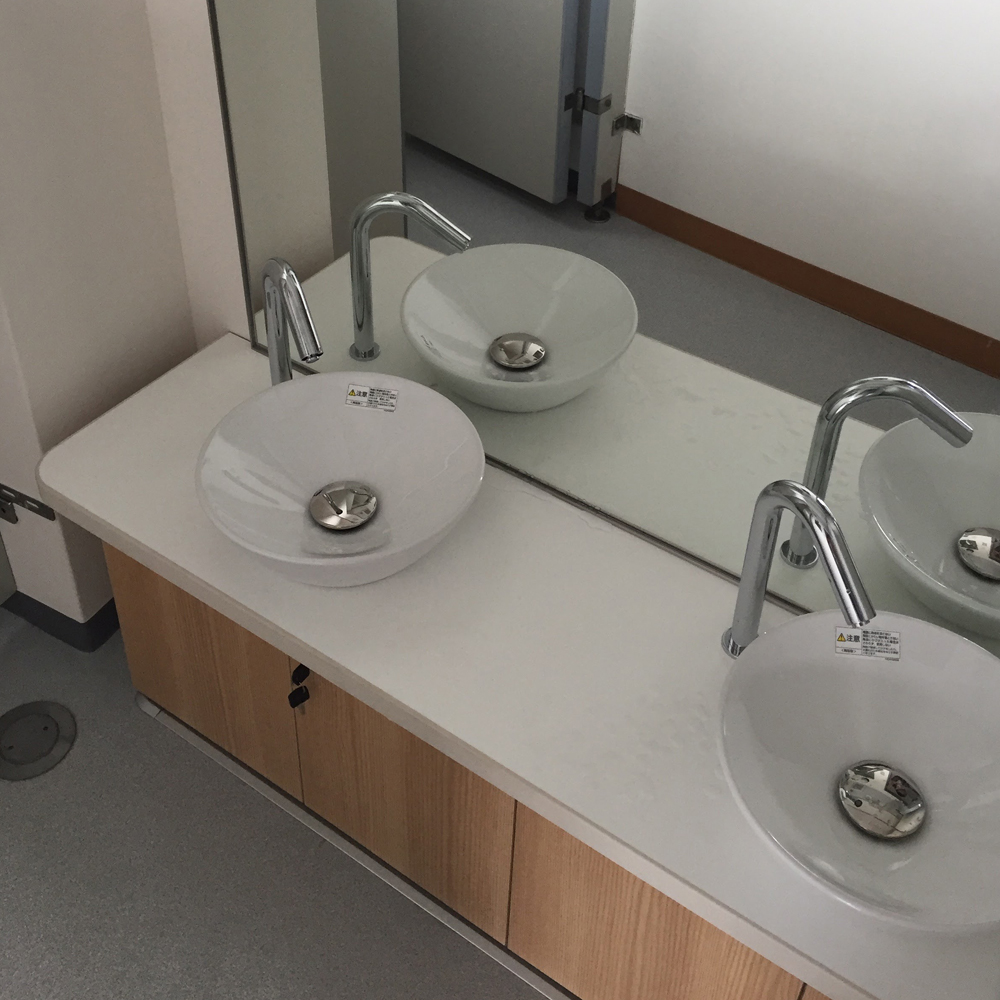 The size and height of the washroom counter in the restroom is easy for small children to use.

A logotype with a Roman motif.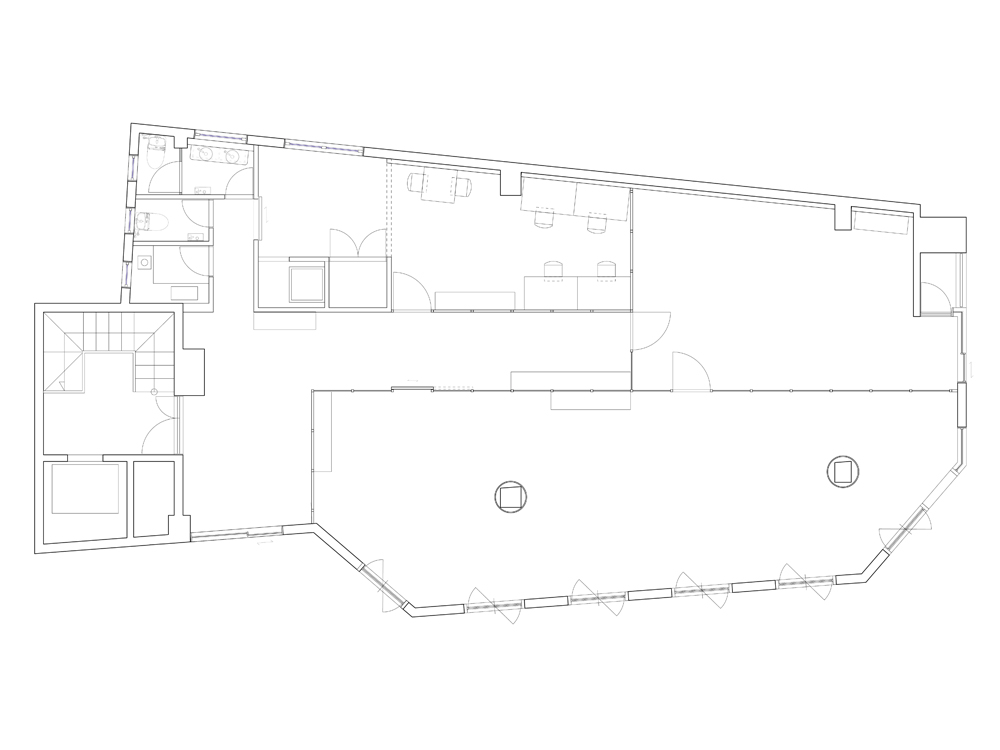 name : Sunny Kids International Academy
category : preschool
location : 2F, 3-8-1 youga, Setagaya-ku, Tokyo, 158-0097, Japan
floor area : 159m2
opening : July, 2017
client : Cheer plus Co., Ltd.
interior design : Shinobu Koizumi (Shinobu Koizumi Design Office)
interior contractor : Fujikura Construction Co., Ltd.