Restroom of Restaurant TORINO
restaurant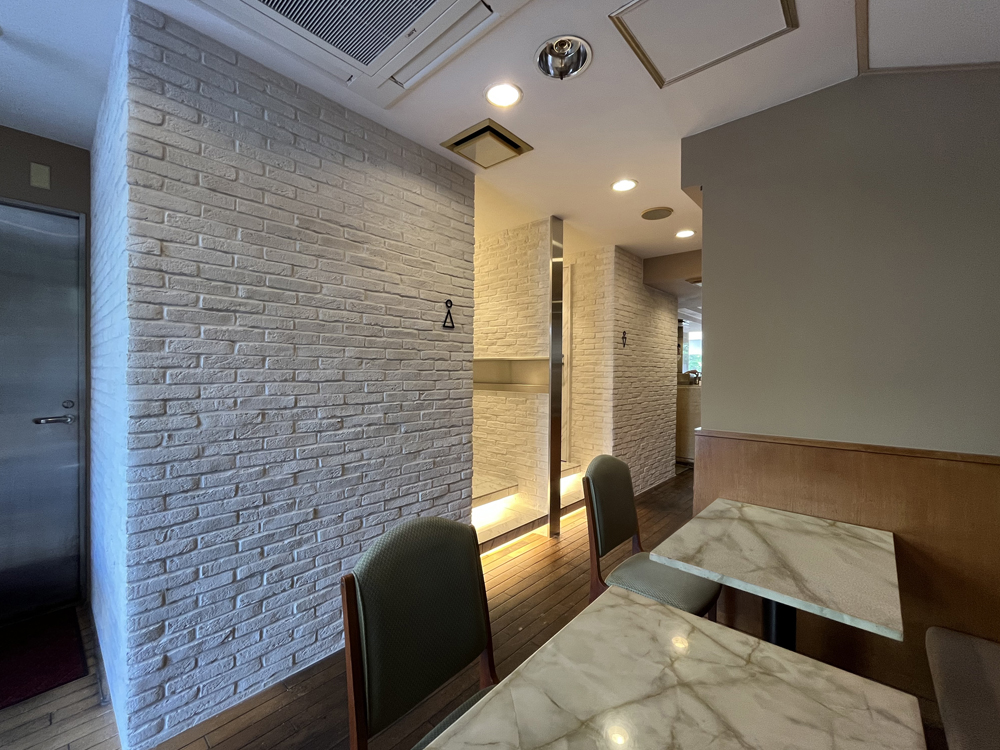 As the first stage of the renewal plan of "Restaurant Torino" in Iidabashi, Shinjuku, we renovated the toilet on the 1st floor. Since the renovation is only for the restrooms this time, the interior has a retro atmosphere that has not been touched since it opened in the 1980s. rice field.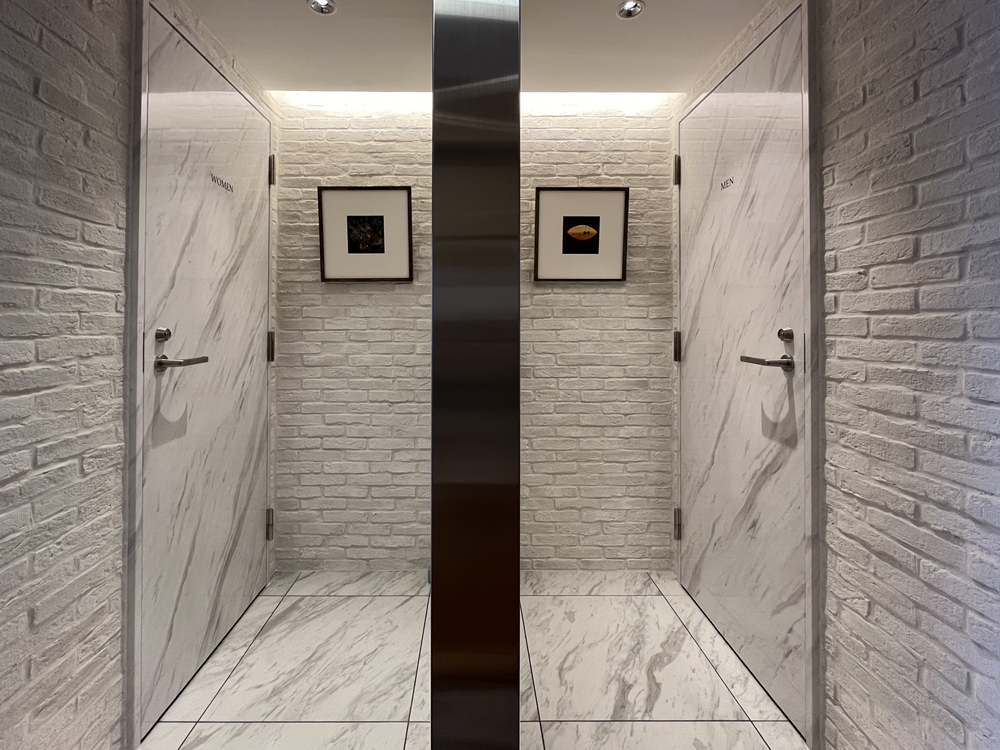 The women's and men's private rooms are arranged like mirrors with a partition in between.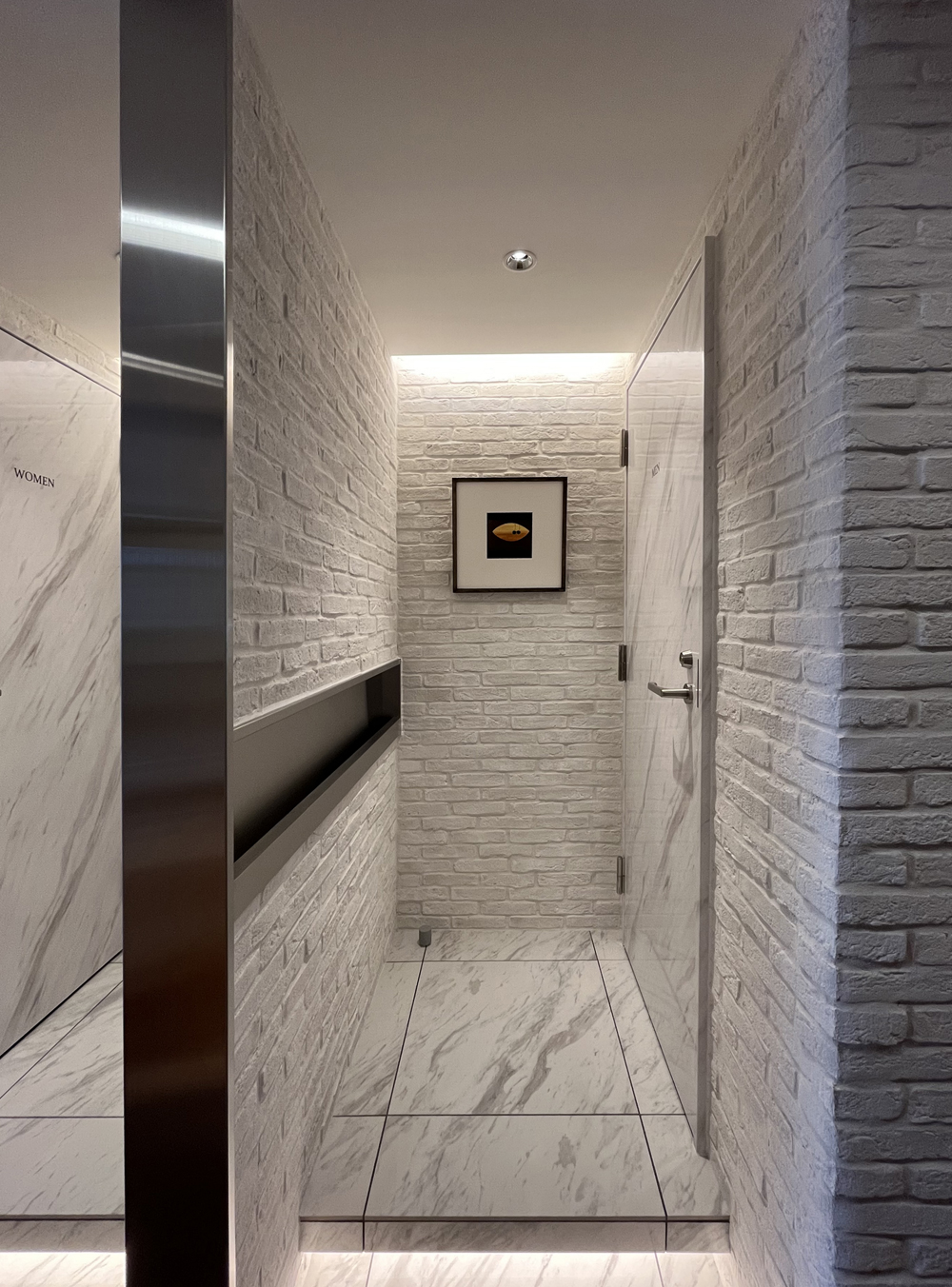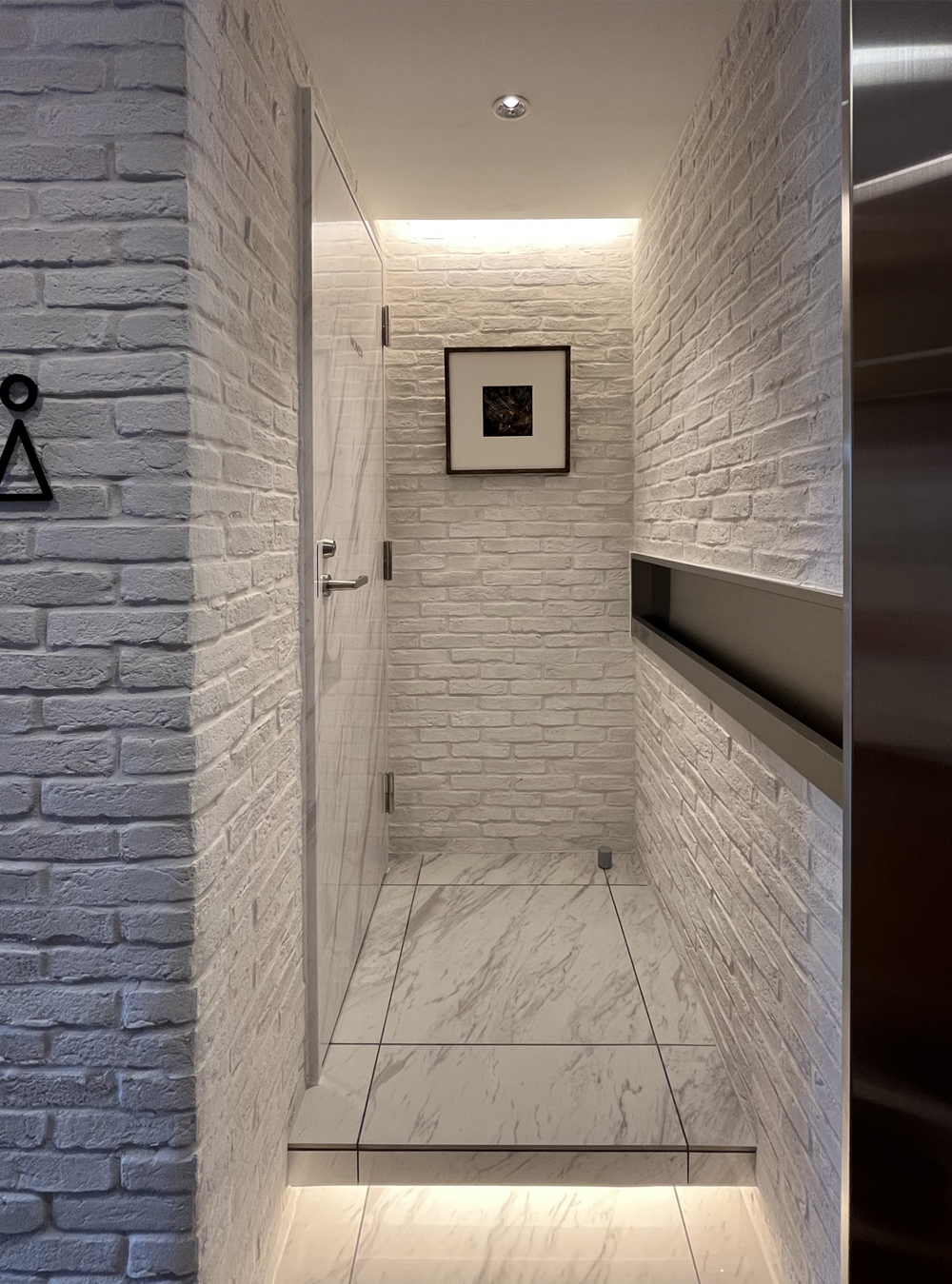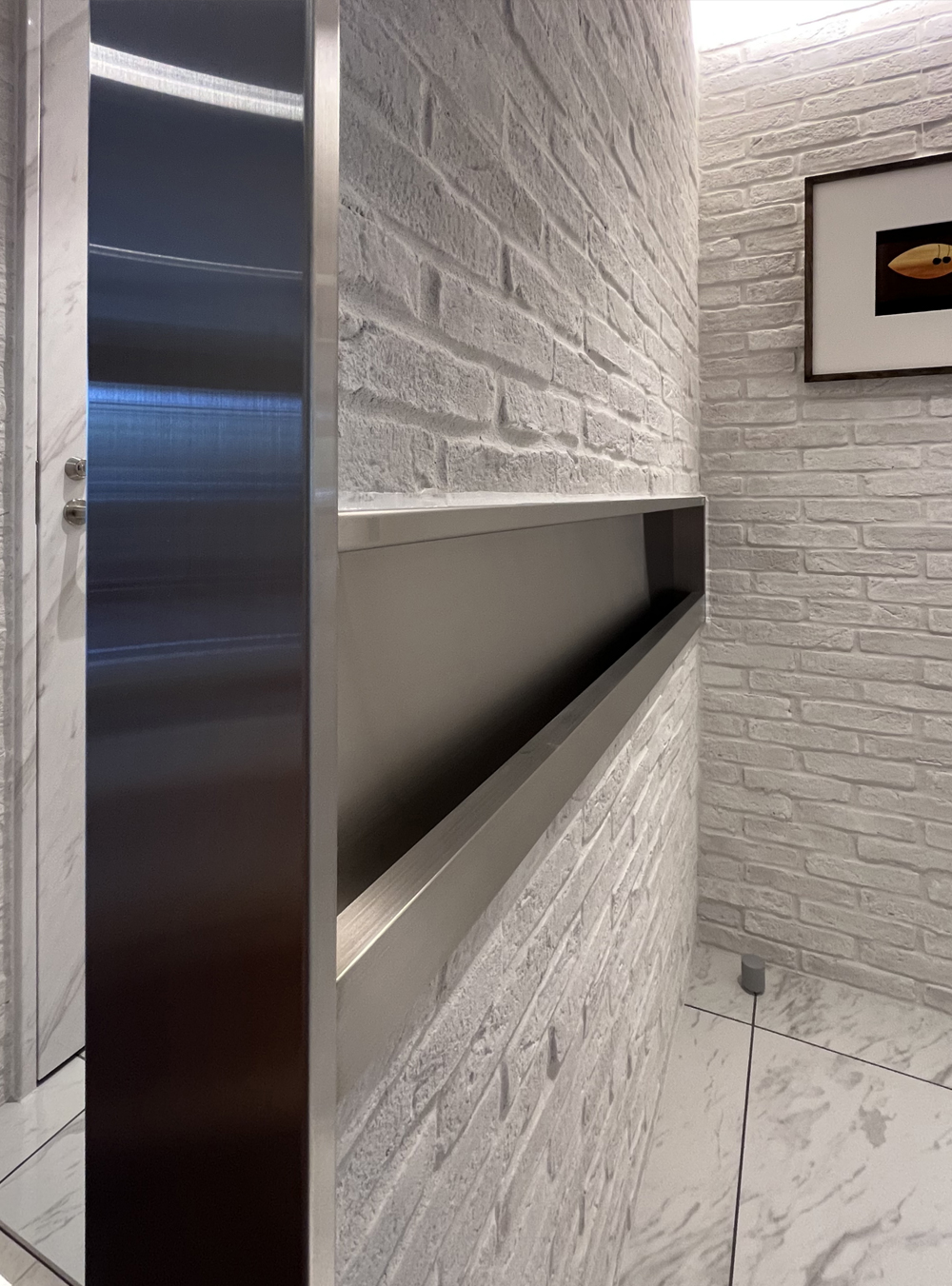 Since there is a staircase at the entrance, the partition is equipped with a recessed handrail.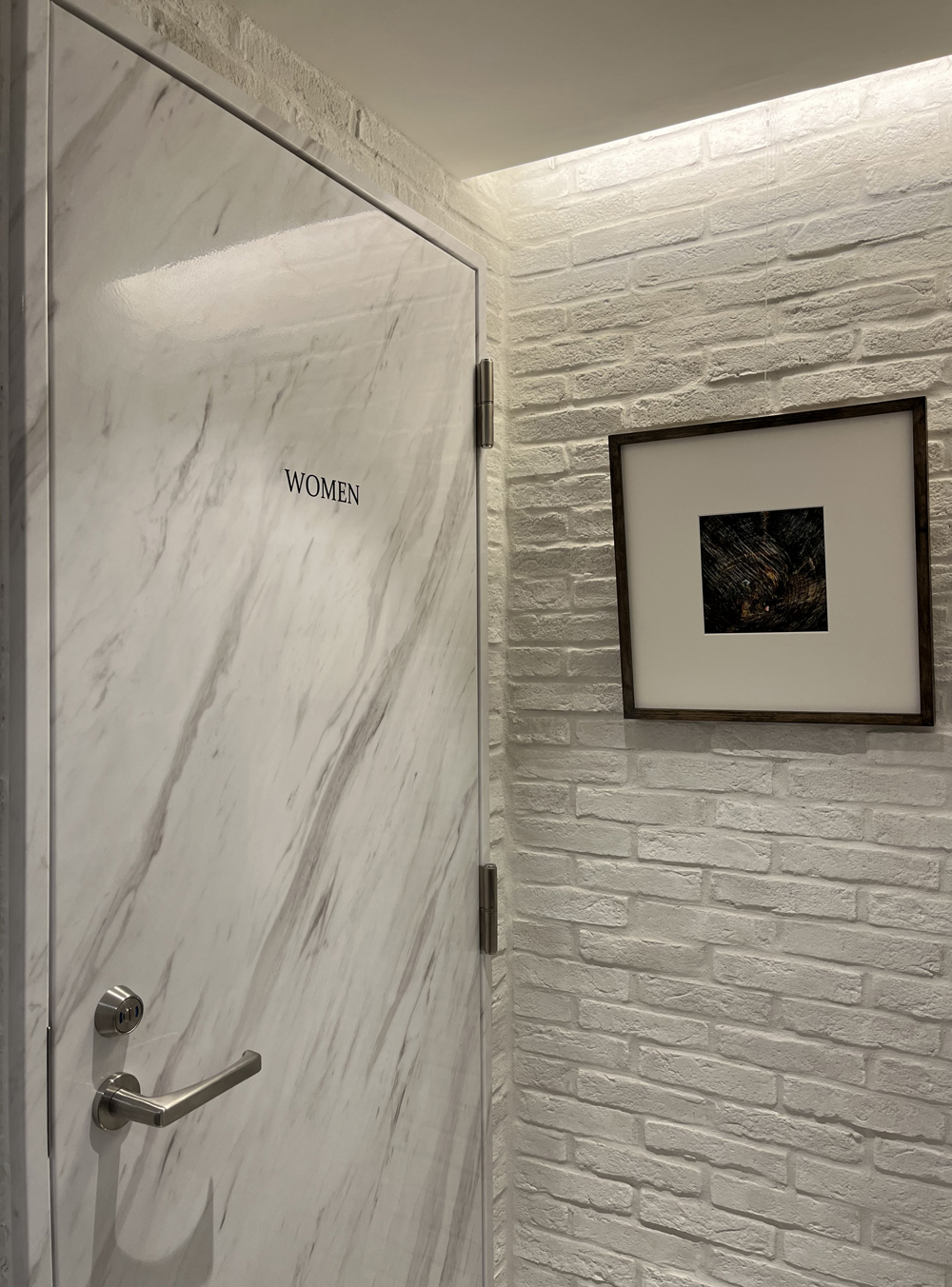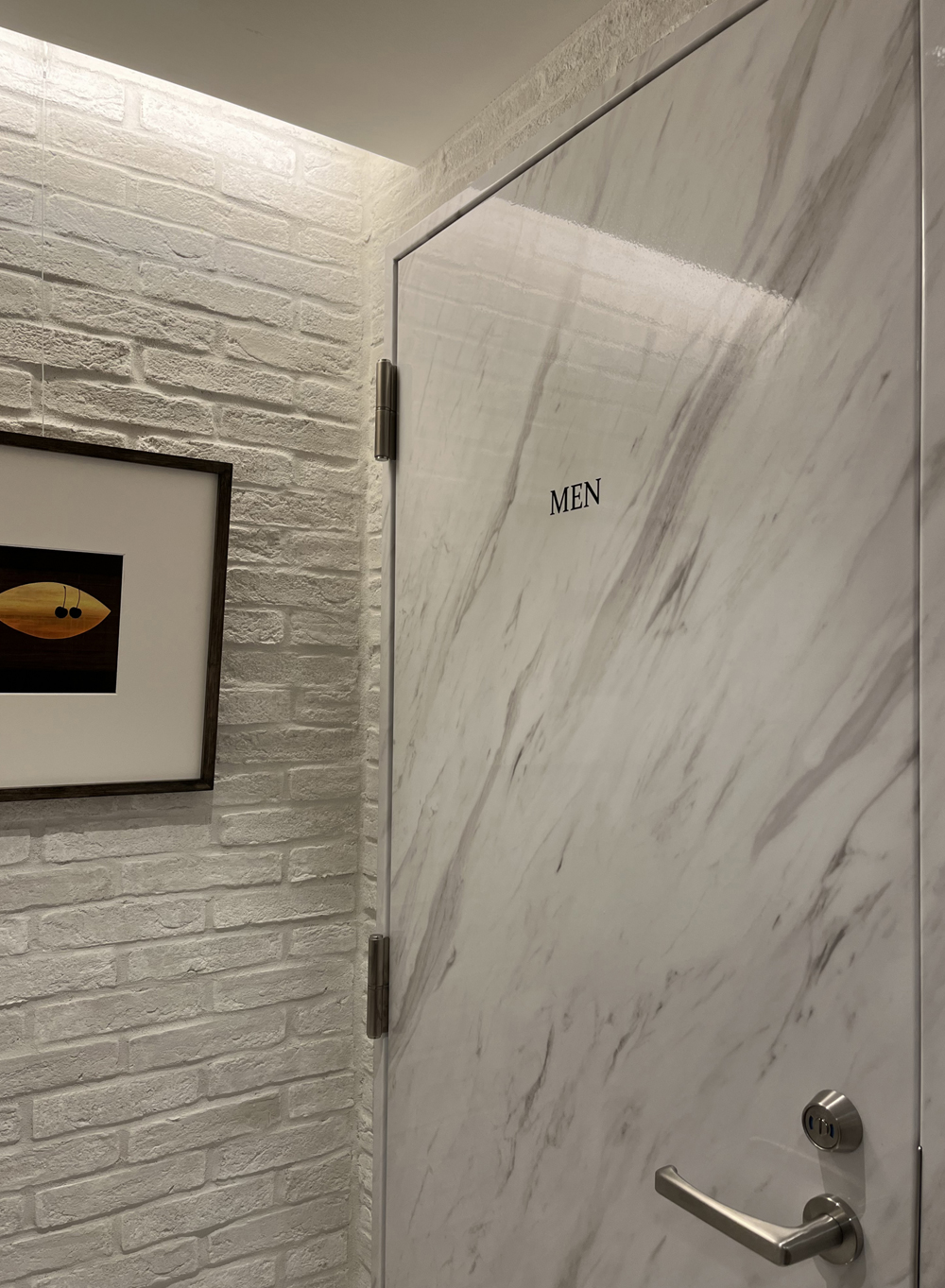 The door is made of marble-like to match the floor.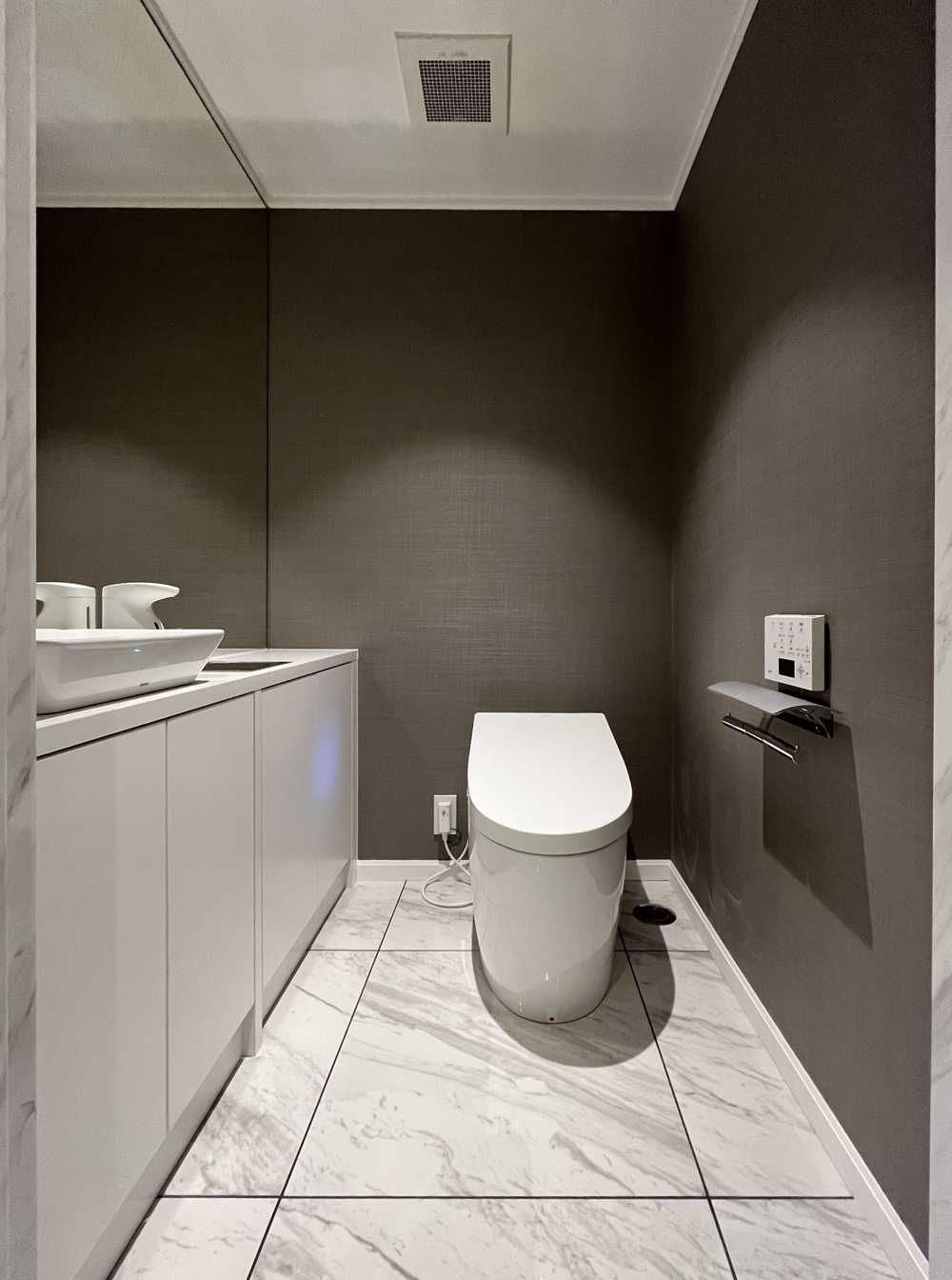 Inside the room.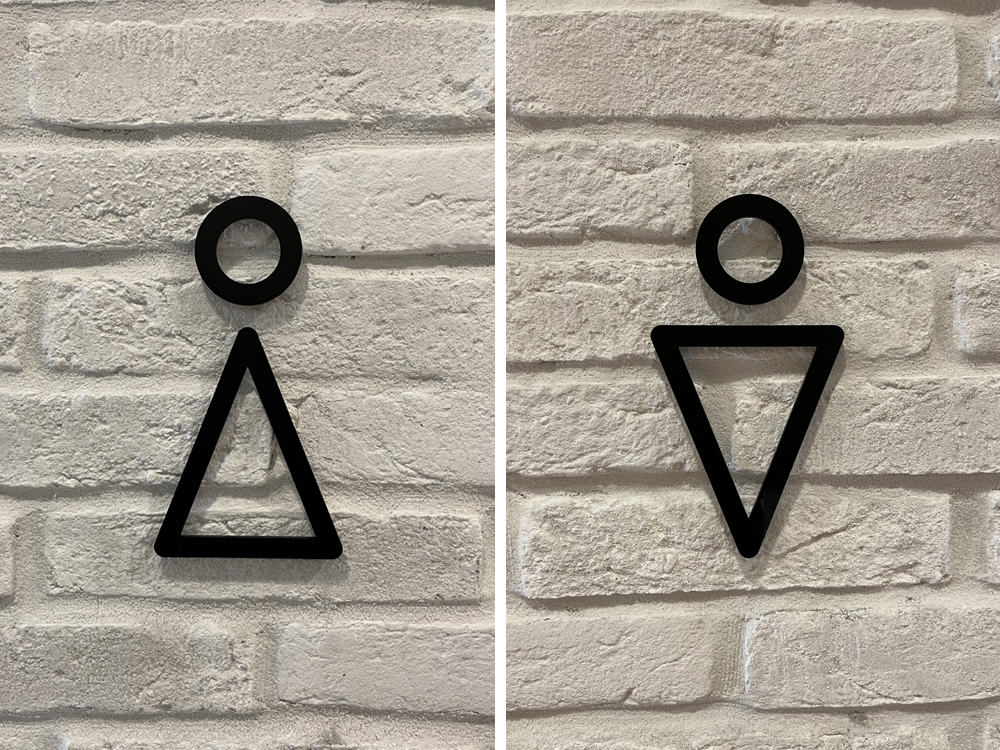 A sign that expresses the body shape of men and women by changing the direction of the triangle.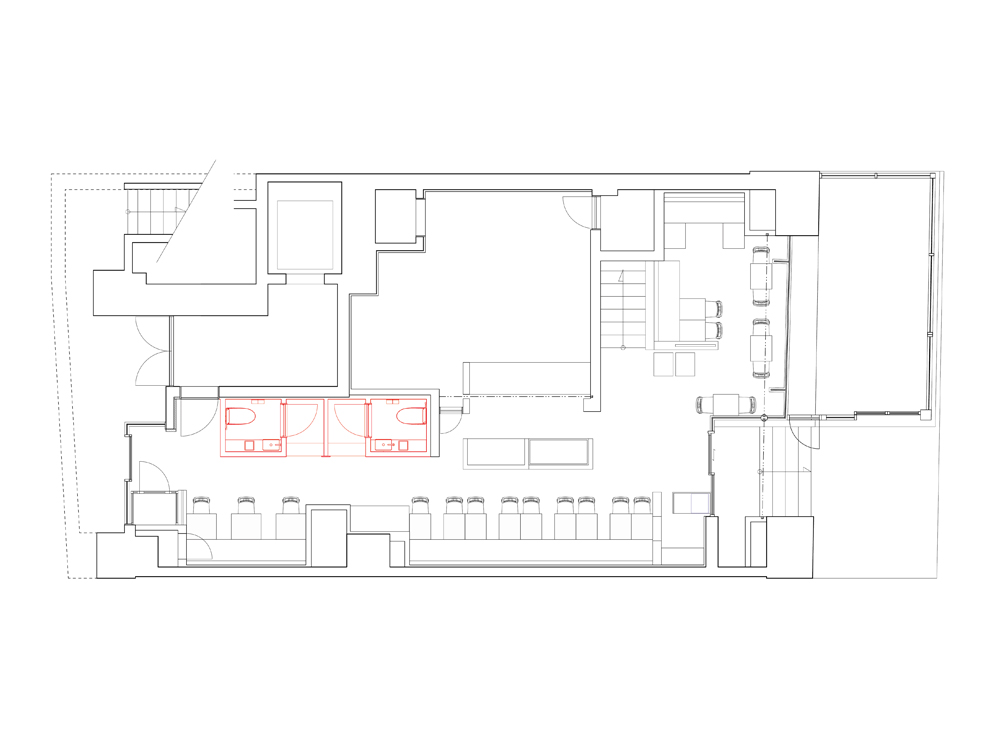 name : Restaurant TORINO
category : Italian restaurant
location : Grolia building 1F&B1F, 1-3 Ageba-cho, Shinjyuku-ku, Tokyo, 162-0824, Japan
completion of restroom : May, 2022
client : Torino Co., Ltd.
interior design : Shinobu Koizumi (Shinobu Koizumi Design Office)
lighting plan : ODELIC Co., Ltd.
interior contractor : Fujikura Construction Co., Ltd.