Yuragi
retail / proposal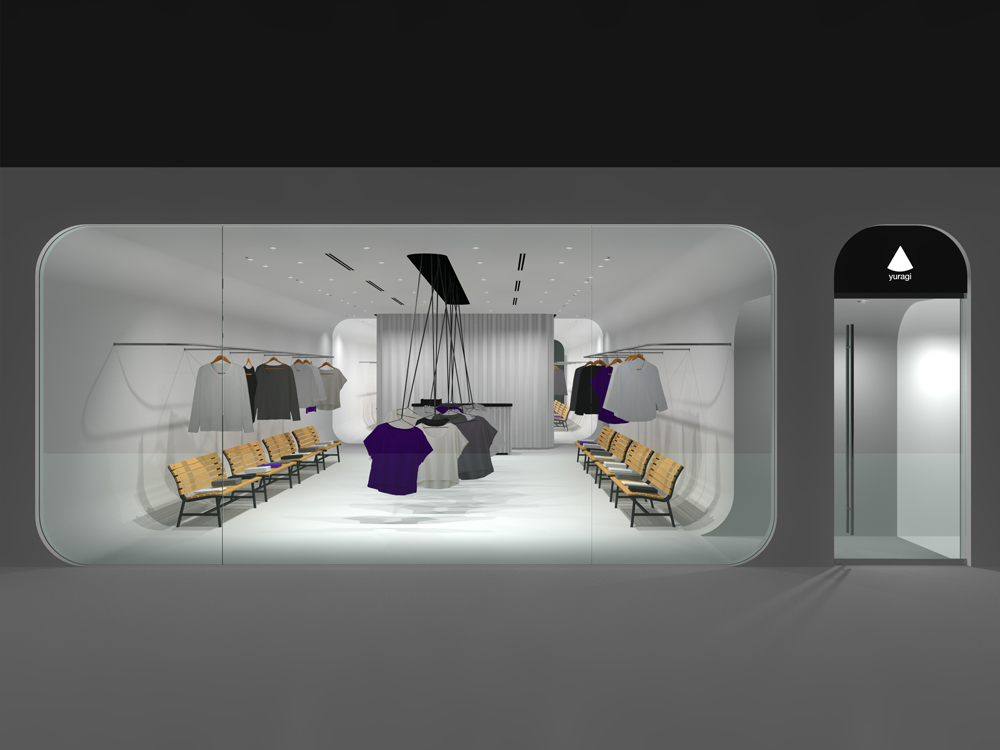 A clothing store with slow swinging products like pendulum, and they attracts customers to come into and touch it. Fixed glass covers the facade and visible from outside, so swinging hangers also functions as a large window display.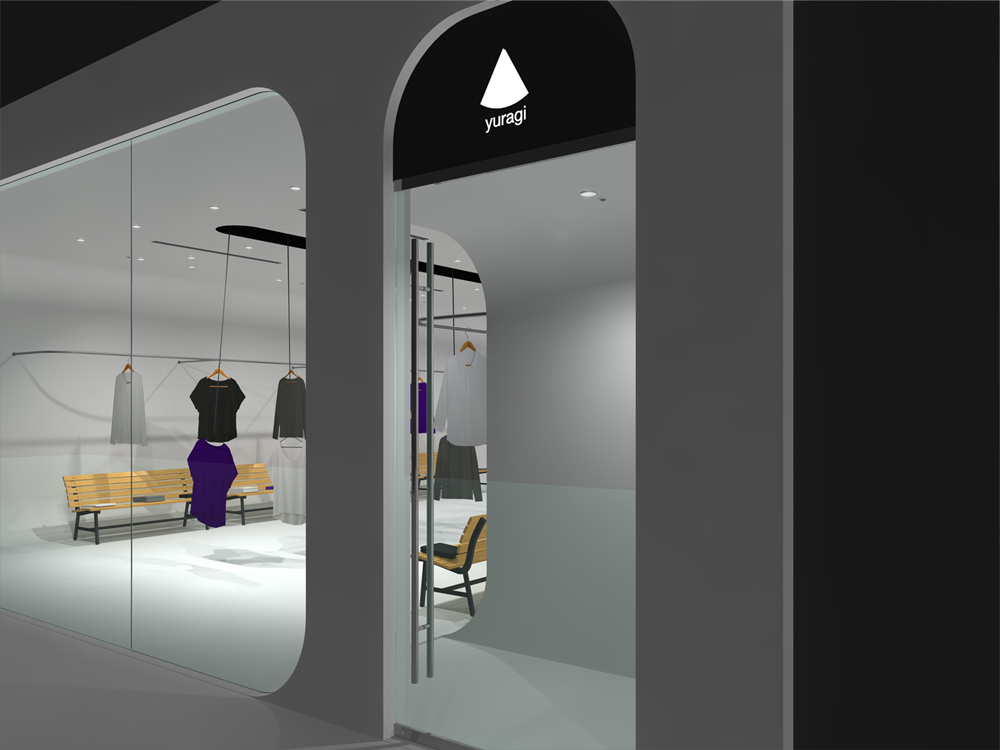 Entrance is off to the side not to disturb showcase-like view.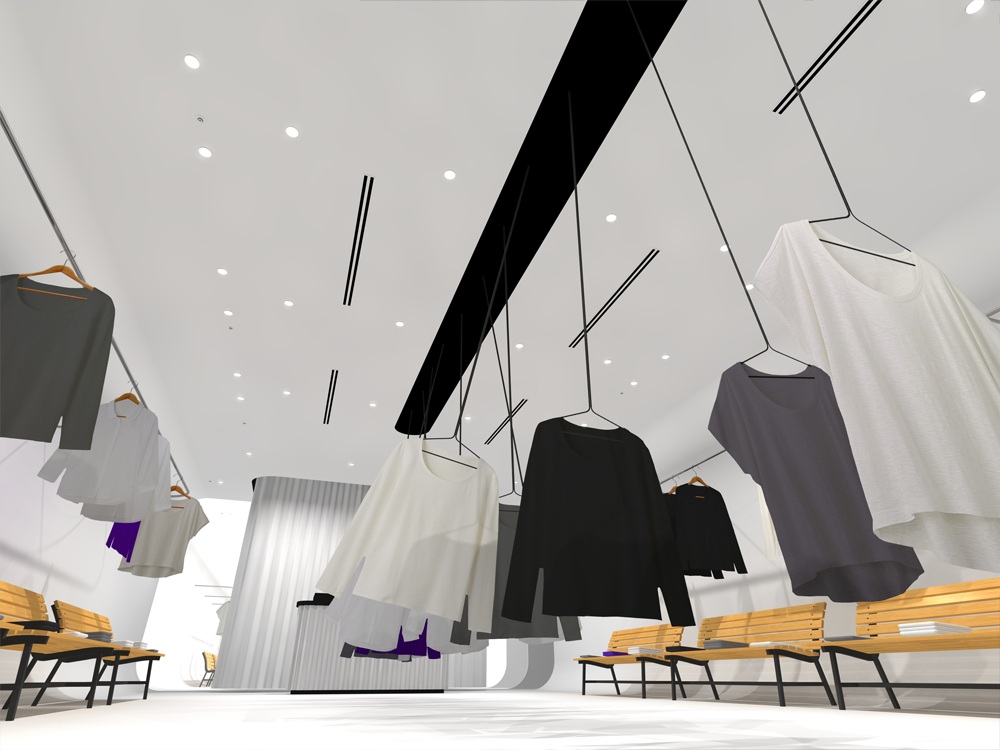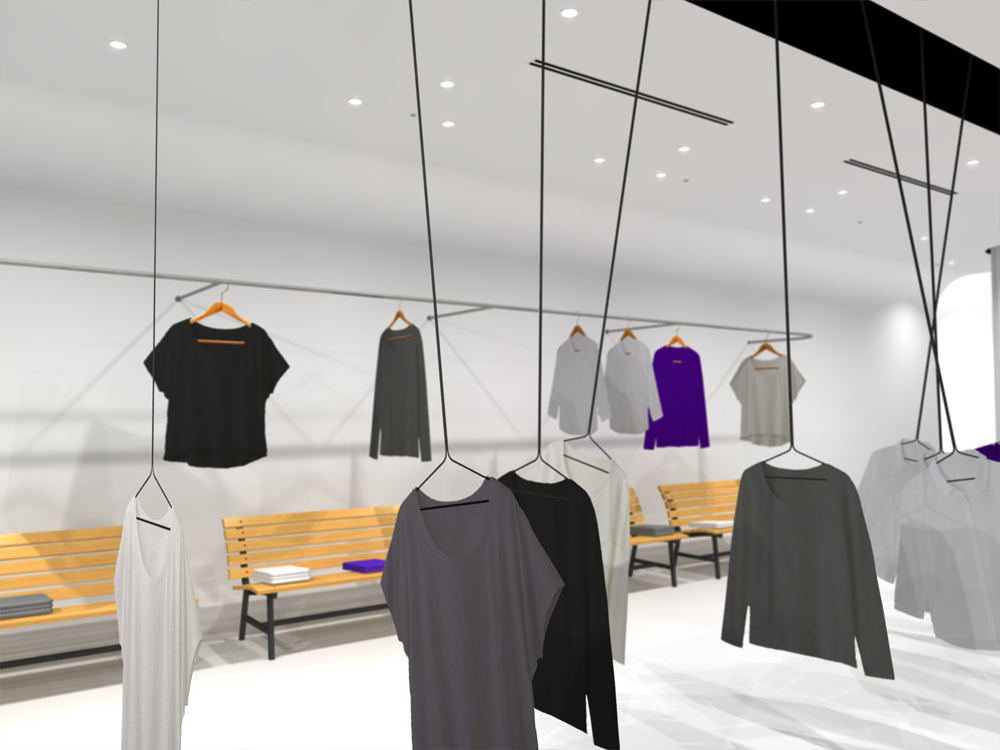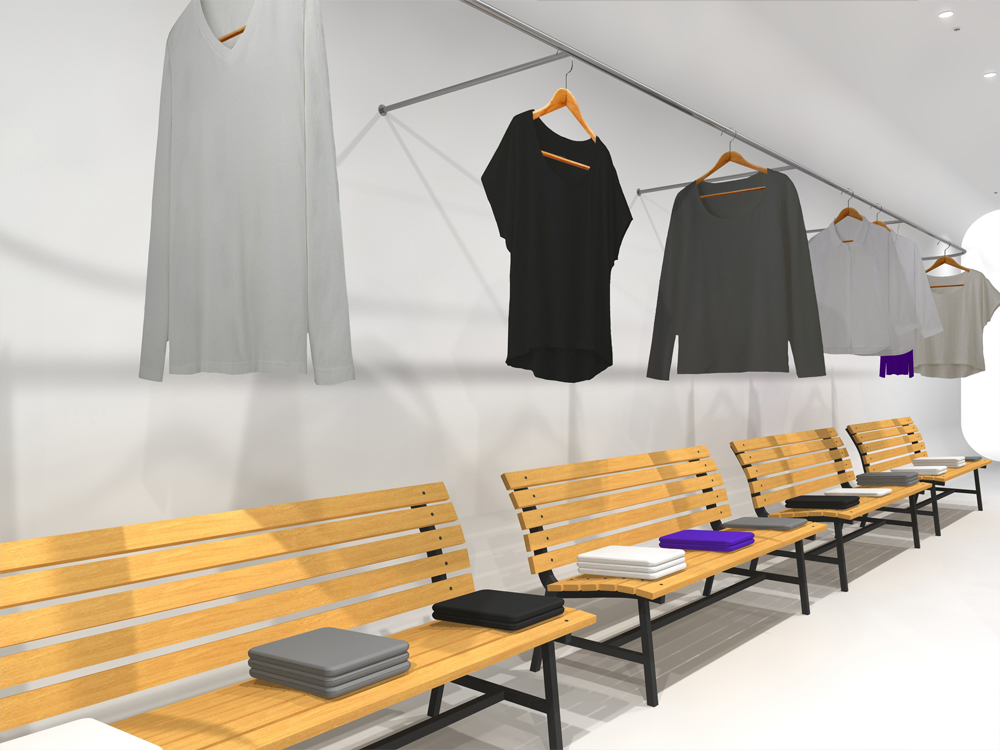 Folded clothes on the benches as display tables and hanger pipe on the wall side.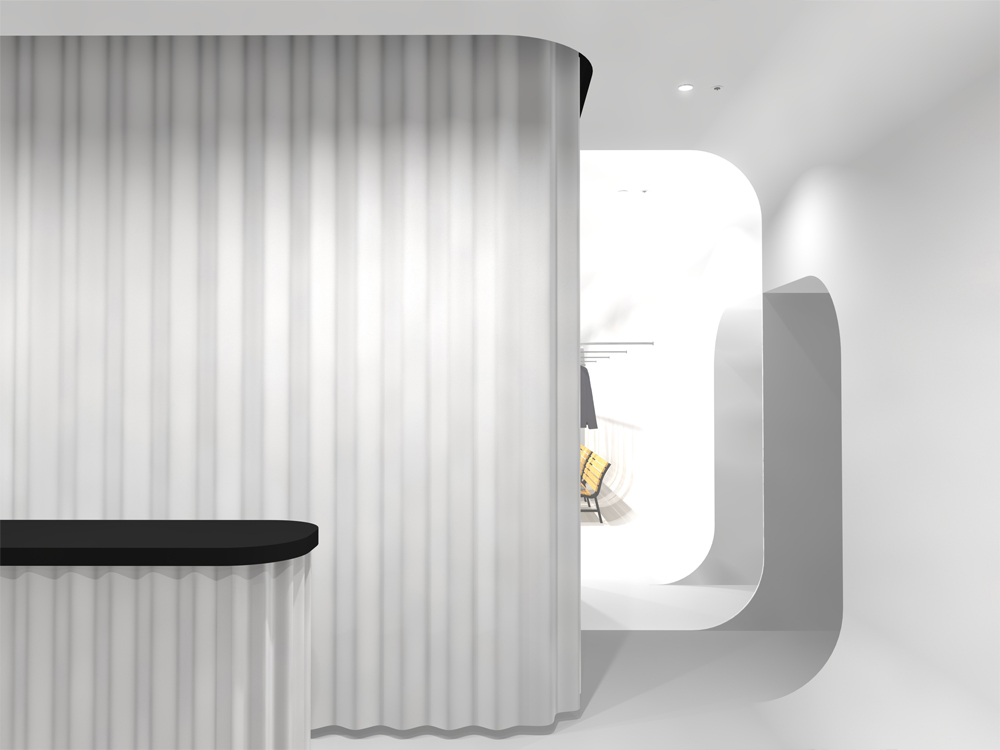 Inside of the curtain behind of counter is fitting room. Stockroom and office are inside of the right wall.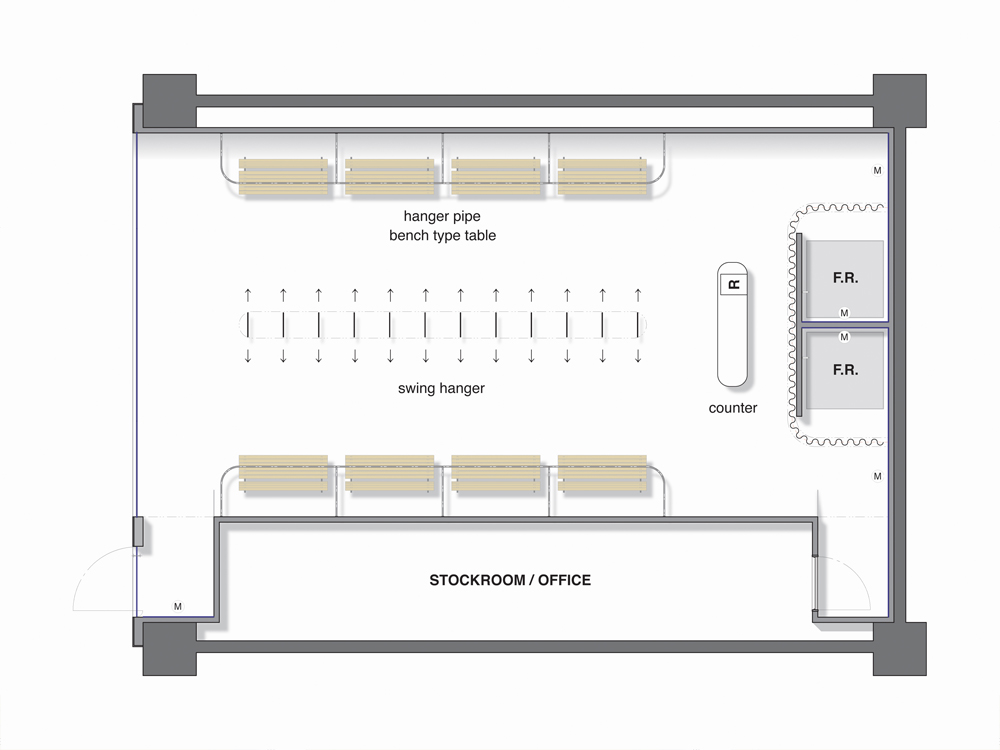 category : retail (clothing store)
floor area : 110m2