Teppan Asato
teppanyaki restaurant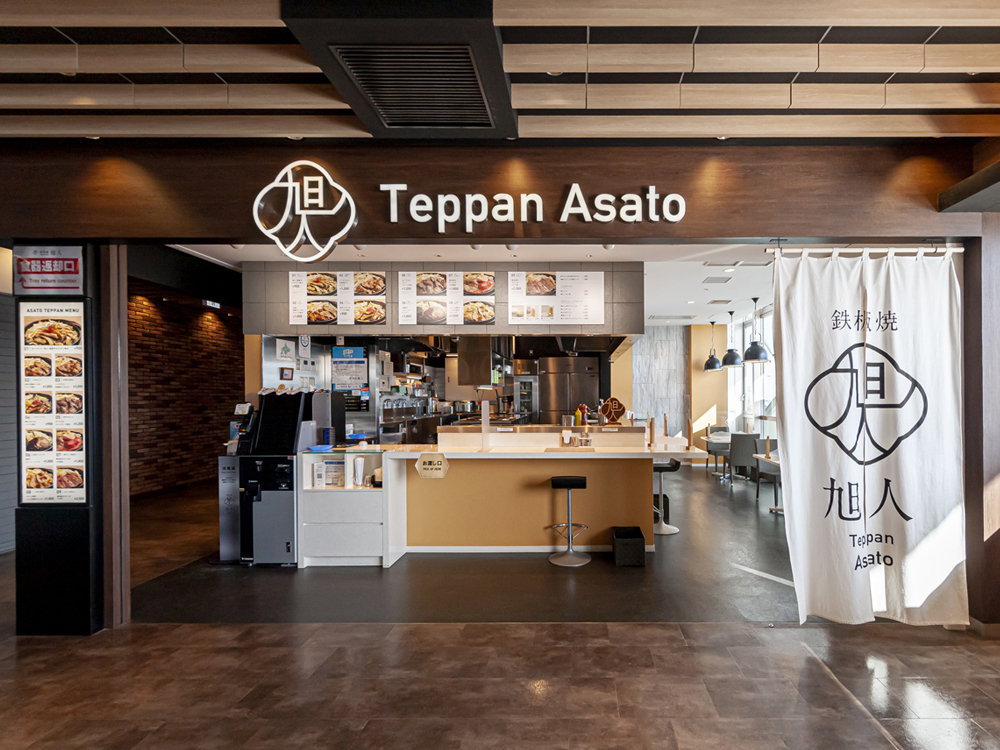 "Teppan Asahito" opened in the food court "Soraichi" in Asahikawa Airport as the first restaurant operated by Yoneya Sangyou Co., Ltd, a meat processing company in Asahikawa City, Hokkaido.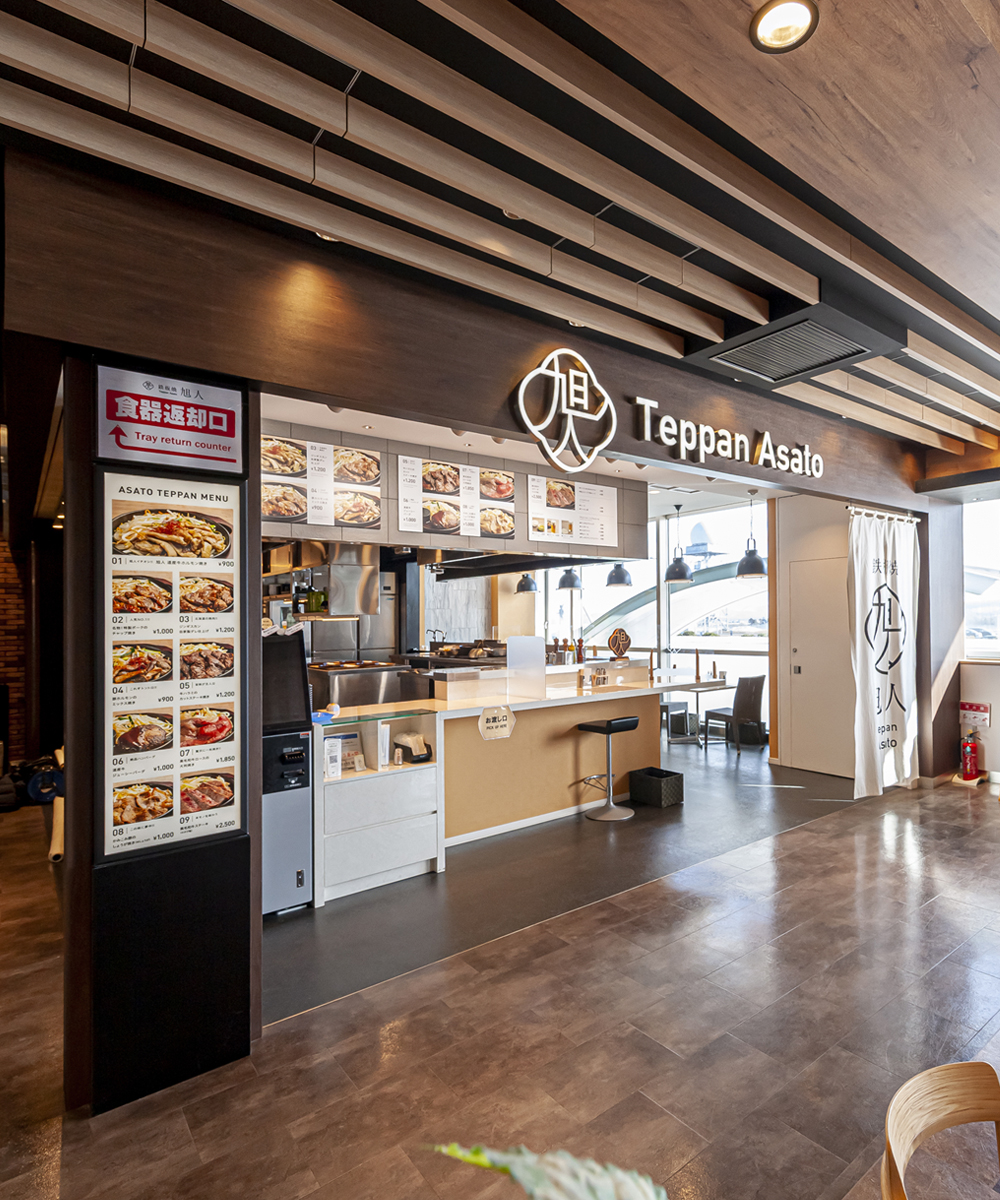 The facade is made of wood and beige, giving it a warm feel, befitting a casual shop that serves offal and Genghis Khan from Hokkaido cooked on an iron plate.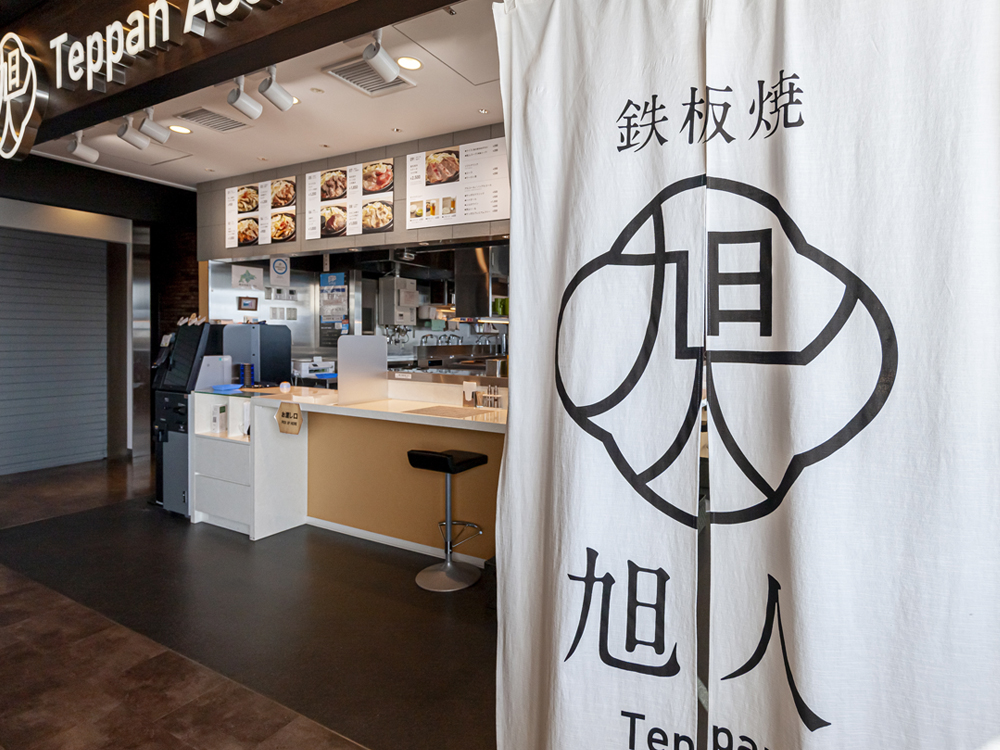 A large shop curtain that doubles as a blindfold for the table seats.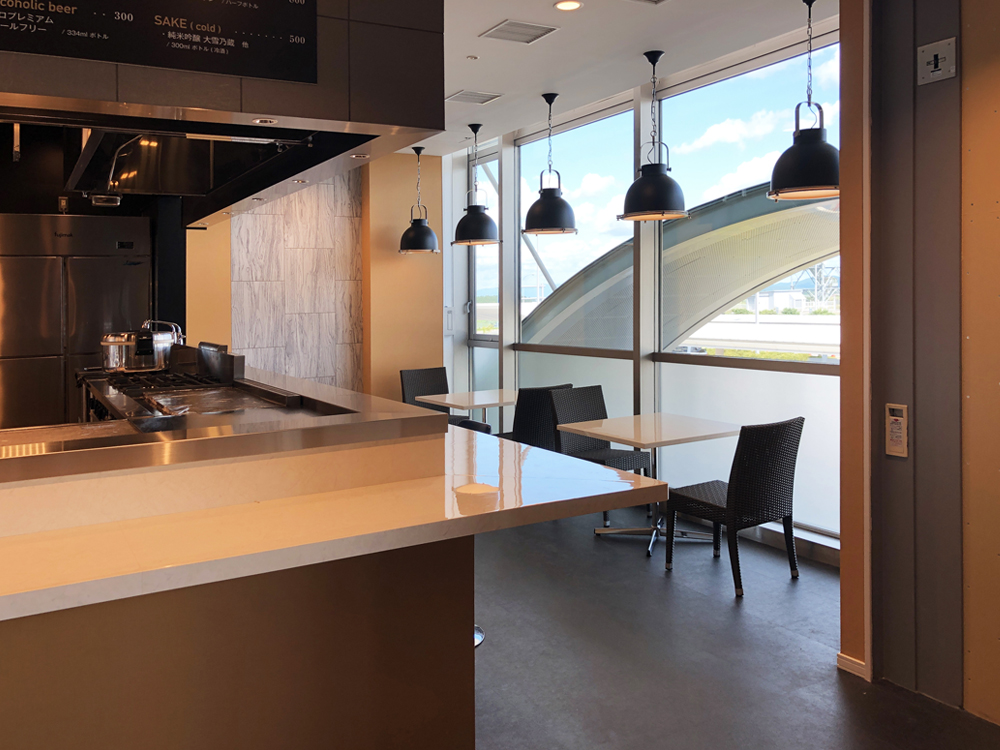 Rustic iron pendant lights are hung on the table seat by the window.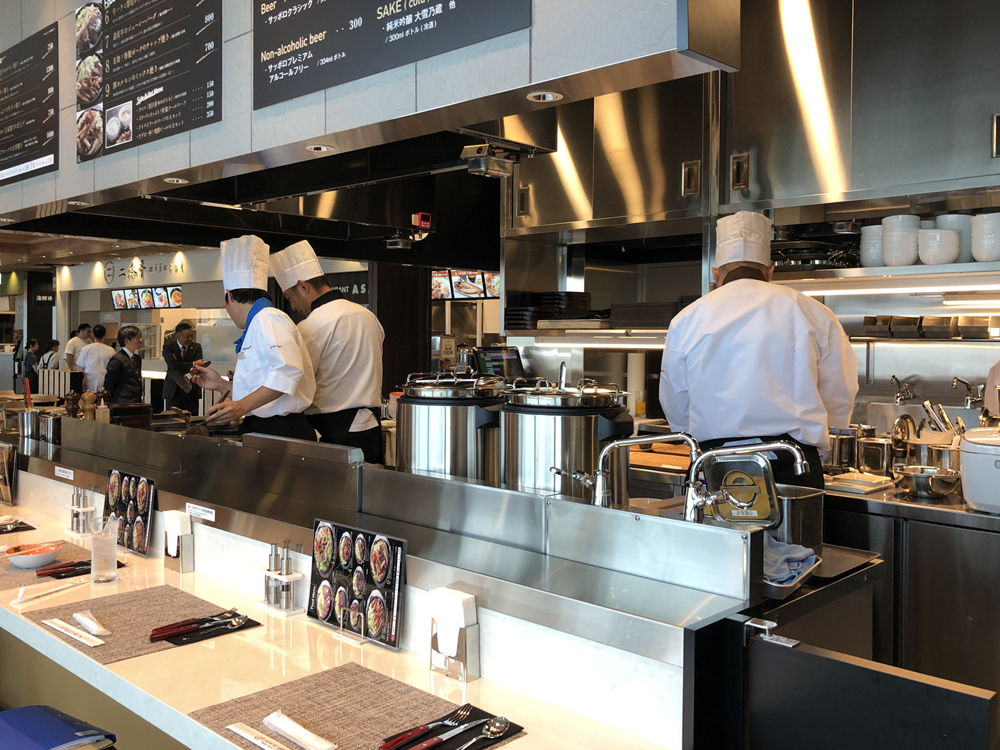 The view of the kitchen from the counter seats.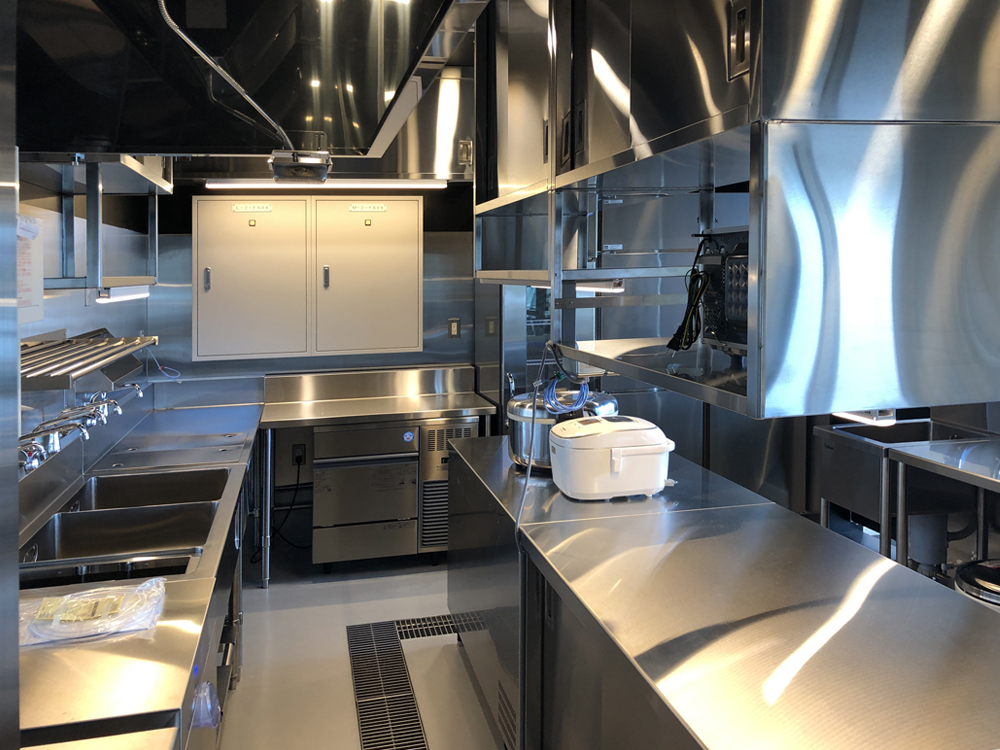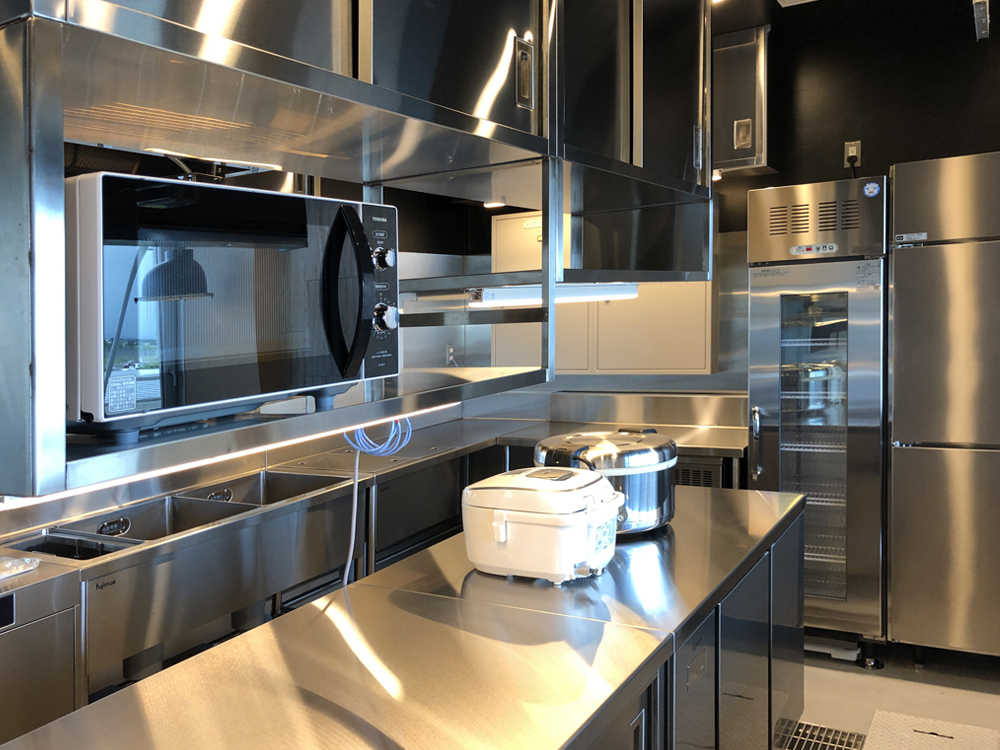 Inside the kitchen.
photo:Taichi Tabata / Kunio Yamakawa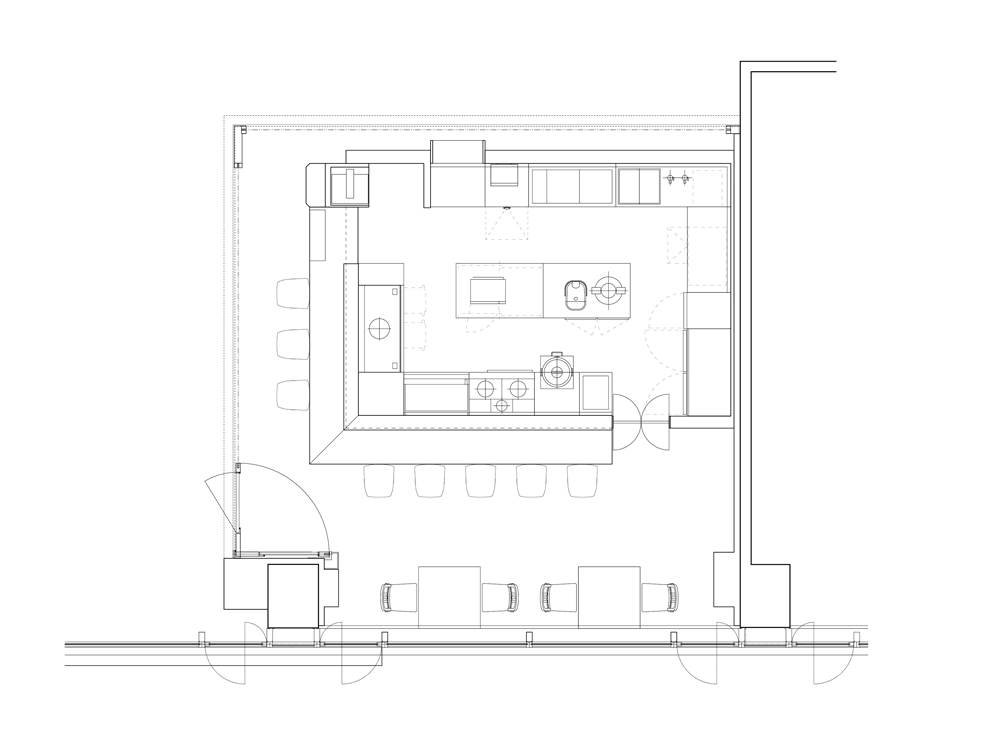 name : Teppan Asato
category : teppanyaki restaurant
location : Asahikawa Airport terminal building 2F, 16-98, Higashi 2 sen, Higashikagura, Kamikawa, Hokkaido, 071-1562, Japan
floor area : 49m2
opening : Sep, 2019
client : Yoneya Sangyou Co., Ltd.
direction : Hiroki Koide (HIR holdings Co., Ltd.)
interior design : Shinobu Koizumi (Shinobu Koizumi Design Office)
lighting plan : ODERIC Co., Ltd.
kitchen plan : Fujimak Corporation
interior contractor : Asahikawa Rosa Mannequin Co., Ltd.